A Descriptive Study of Hindko Segmental Features
Keywords:
Hindko, consonants, vowels, articulatory, acoustic, phonetics
Abstract
This study describes the consonantal and vocalic features of Hindko spoken in Khyber Pakhtoonkhawa, Pakistan. The data were collected from twelve native speakers. First, Hindko phonemic inventory was established through articulatory phonetics and then verified the phonemes by acoustic phonetics which gave more valid results.  The identified Hindko consonants and vowels are described in form of distinctive features. These features are like a checklist in form of plus (+) value and minus (-) value. Plus values show that sounds have distinctive features and minus values refer to negation of the distinctive features in the phonemes. In this manner, the identity of each sound has been marked as place of articulation, manner of articulation and voicing features for Hindko consonants. Similarly, the vocalic features of Hindko have been described as high vowels, low vowels, back vowels, round vowels and tense vowels. This description of Hindko consonants and vowels in form of distinctive feature matrices may make the language to be part of the well documented languages of the world.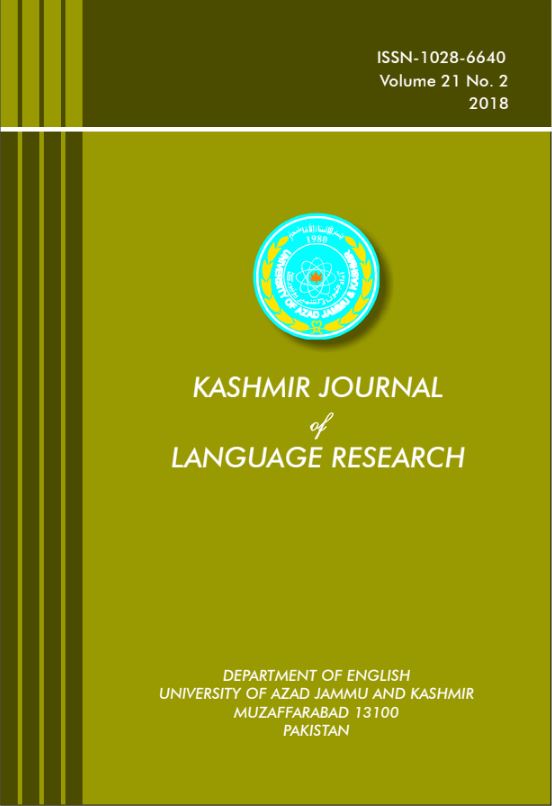 Downloads
License
Copyright (c) 2021 Kashmir Journal of Language Research
This work is licensed under a Creative Commons Attribution 4.0 International License.