Study of Action Verbs Used in the Speeches of General Raheel Sharif
A Pragmatic Analysis
Keywords:
Language; Pragmatics, Spoken discourse, Context, & Searle's (1979) classification Illocutionary Speech Act
Abstract
The present study investigated the speech acts used by retired 15th Chief of Army Staff (COAS), General Raheel Sharif in his spoken discourse. The selected speeches were examined considering Searle's (1979) classification of speech acts using his concept of Illocutionary Force Indicating Devices (IFIDS). As there is no such research yet conducted on this subject, therefore, it is significant in filling the research gap in this area. The qualitative study aimed to identify the illocutionary acts used by the General to eliminate the terrorism from Pakistan. A total of thirteen news reports were taken from Pakistani local English newspapers, The Nation, and Dawn from November 2013 to November 2016. All the selected utterances were in direct speech and focused on the theme of terrorism. Therefore, the results indicated that Chief used declarative act to assert the determination and commitment of Pakistan Army against terrorism. It also reflected on authority to persuade his troops and institutional beliefs of the organization.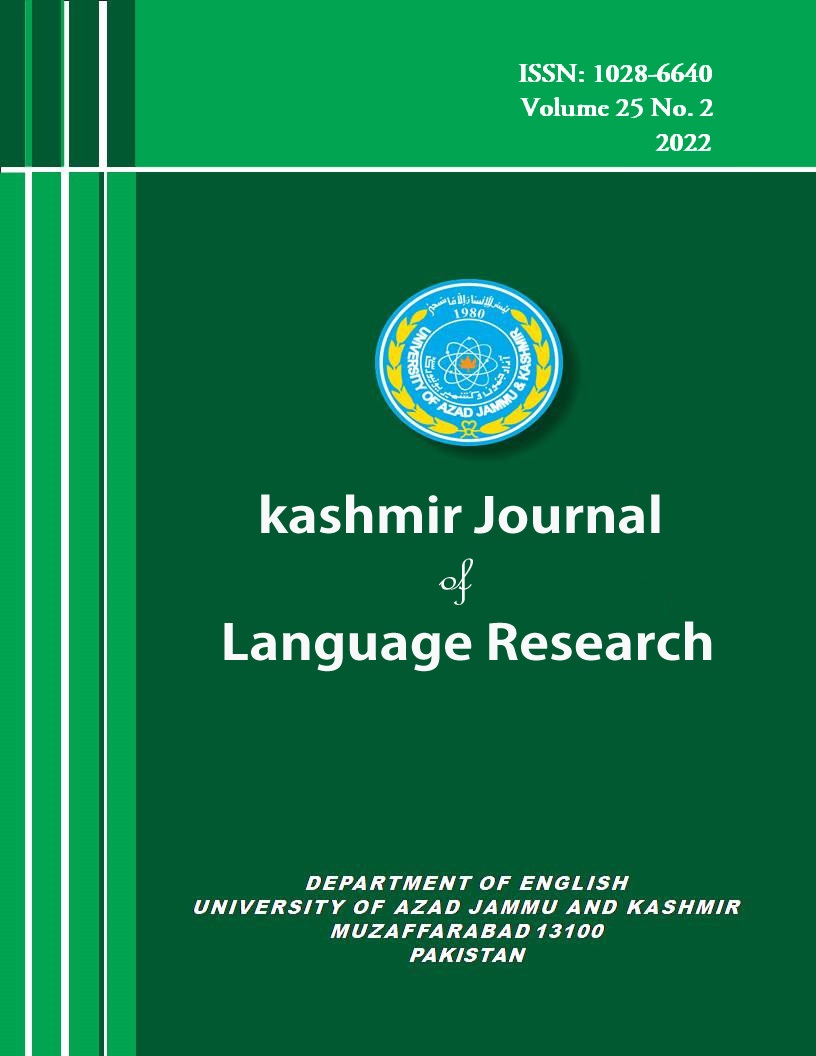 Downloads
License
Copyright (c) 2023 Kashmir Journal of Language Research
This work is licensed under a Creative Commons Attribution 4.0 International License.