Teachers' Professional Development Needs at School Level in Pakistan
An analysis of Teachers' Classroom Practices
Keywords:
professional development, teachers' training, classroom practices
Abstract
The study aims to investigate professional development needs of in-service teachers at the primary school level in Pakistan.  Applying a mixed- method approach, both qualitative and quantitative, data were collected via a survey questionnaire and structured interviews respectively. A Pearson-product moment correlation coefficient was applied to establish the relationship among multiple variables based on needs for teachers' professional development.  Quantitative results revealed that variables V1 (i.e., contents and performance standards in the main subject field), V7 (i.e., teaching students with special learning needs), V3 (i.e., classroom management), V2 (i.e., students' assessment practices), and V10 (i.e., students' counseling) have high correlations with multiple variables respectively. On the other hand, qualitative data collected through interviews, validated quantitative survey results. The qualitative data emphasized over the professional training concerning classroom management, teaching students with special learning needs, the students' assessment practices and student counseling in order to enhance their development. The study has implications for teachers, educationists and teacher trainers.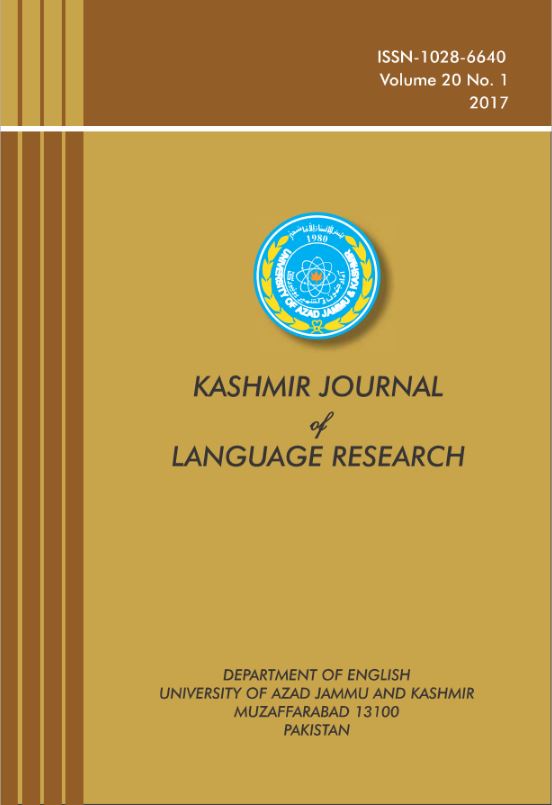 Downloads
License
Copyright (c) 2022 Kashmir Journal of Language Research
This work is licensed under a Creative Commons Attribution 4.0 International License.