'He blogged vs She blogged': A Corpus-Based Language Analysis of 11,000 Blog Posts
Abstract
This article aims at analysing differences in language use by men and women bloggers of Pakistani English e-newspapers. The corpus-based analysis compares two gendered corpora comprising 11258 blog posts in all (6706 posts from 1674 men and 4552 from 1212 women bloggers) collected from blog archives of leading English e-newspapers of Pakistan. The data comprised blog posts uploaded during November 01, 2008 to August 31, 2015. Using automated text analysis tools—Linguistic Inquiry & Word Count (LIWC) and AntConc—the study employed a quantitative top-down approach for analysing both the corpora along the 93 in-built language variables of LIWC2015. With XLSTAT, the LIWC-computed results were subsequently subjected to statistical analyses through data normality measures, two-tailed hypothesis tests, Bonferroni's Correction, and effect size calculations. As a result, several gender differences in language use were found, some consistent with the previous research conducted in the contexts outside Pakistan.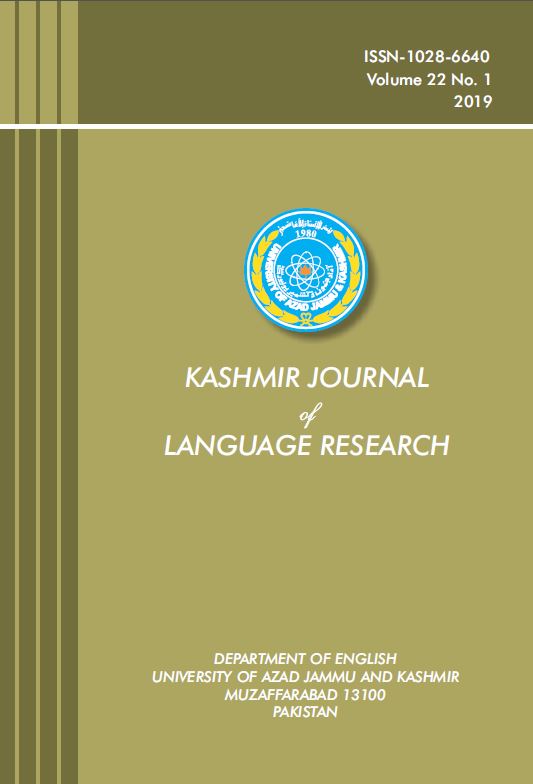 Downloads
License
Copyright (c) 2021 Kashmir Journal of Language Research
This work is licensed under a Creative Commons Attribution 4.0 International License.