Morpho-phonological Similarities in Indo Aryan Languages- A Descriptive Account
Keywords:
loanwords, morphology, Indo Aryan, noun, verb
Abstract
Morphological adaptation is a very general phenomenon in the world languages. Carstensen (1986: 827) and Sapir (1921: 2) note some morphological changes in English and German in their loans from French and Latin. This paper, giving a descriptive account, highlights some similar morpho-phonological features in some commonly shared lexical items- loans adapted from mainly Persian and Arabic, in five Indo Aryan languages, Urdu, Punjabi, Sindhi, Marwa?i and Pashto.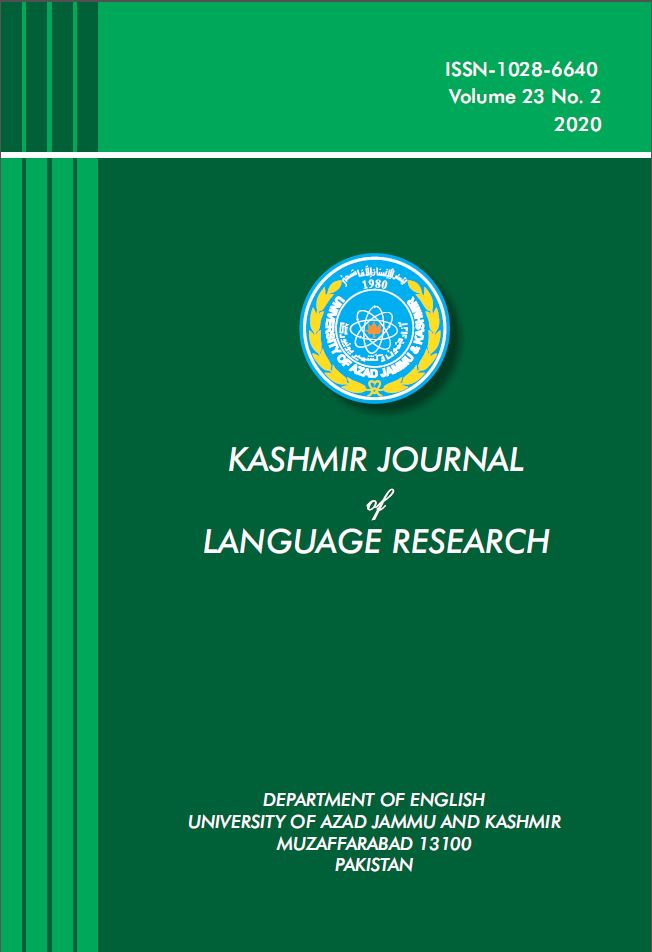 Downloads
License
Copyright (c) 2021 Kashmir Journal of Language Research
This work is licensed under a Creative Commons Attribution 4.0 International License.