Style in Translation
A Comparative Corpus-Based Transitivity Analysis of Translated and Non-Translated Texts
Keywords:
Translation, style, transitivity, non-translated texts, translated texts
Abstract
Present study aims to explore and compare style of translated and non-translated texts. Style in literary translation, is referred to as kind of 'thumbprint' expressed through recurrent linguistic and nonlinguistic features (Baker, 2000). Therefore, style in the present study that consists of nine texts for three categories i.e. translated texts, self-translated texts and texts translated by other translators, is explored by analyzing recurrent transitivity process choices in respective texts. Also, present study follows the methodology proposed by Halliday and Matthiessen (2014) to represent the inner and outer experiences of real world through language which consists of six processes, where each process portrays different experience. Further, frequencies of process types for each category are calculated and compared. Moreover, most frequent verbs from each process for respective categories are also analyzed. Analysis of data reflects that comparatively non-translated texts prefer material processes more than the translated texts thus their style is more action oriented while translated texts give more importance to relational and mental processes than the non-translated texts, which reflects that they focus more on inner experiences and developing relations. This study also promotes the use transitivity model, as an effective tool of analysis for evaluating style of comparable corpus in literary translations for future researches.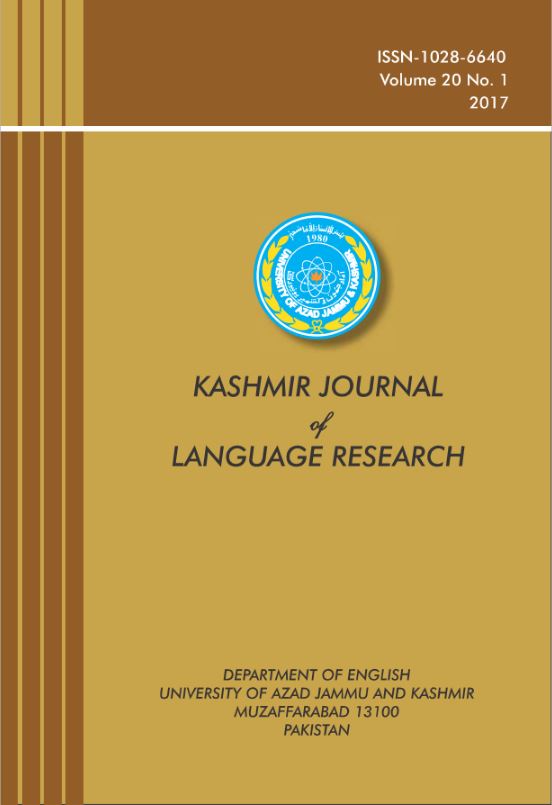 Downloads
License
Copyright (c) 2022 Kashmir Journal of Language Research
This work is licensed under a Creative Commons Attribution 4.0 International License.