Language Shift in Muzaffarabad
A case study of Hindko and Kashmiri
Keywords:
Hindko, Kashmiri, A case study of Hindko and Kashmiri, Language Shift in Muzaffarabad
Abstract
This study aims to investigate whether there is any language shift among those who have migrated to city Muzaffarabad from the countryside. The study further aims to identify the role of attitude and culture on the shift. For this purpose, ten immigrant families were taken as sample. Out of ten, five were those whose first language was Hindko and five were selected with Kashmiri as their first language. They were given a questionnaire which meant to examine the competency of parents and their school going children in their first language. They were also interviewed about their attitude towards their first language and Urdu. The results reveal that the parents speak their first language at home considering it their linguistic identity but the children are losing their first language rapidly. However, Kashmiri speaking families showed more concern towards their first language than Hindko speaking families. The language shift towards Urdu was found to be the result of Urdu being mode of communication in educational institutions and electronic media. Another reason of the language shift is the supposition that Urdu speaking children are the only representative of modernity and elite class.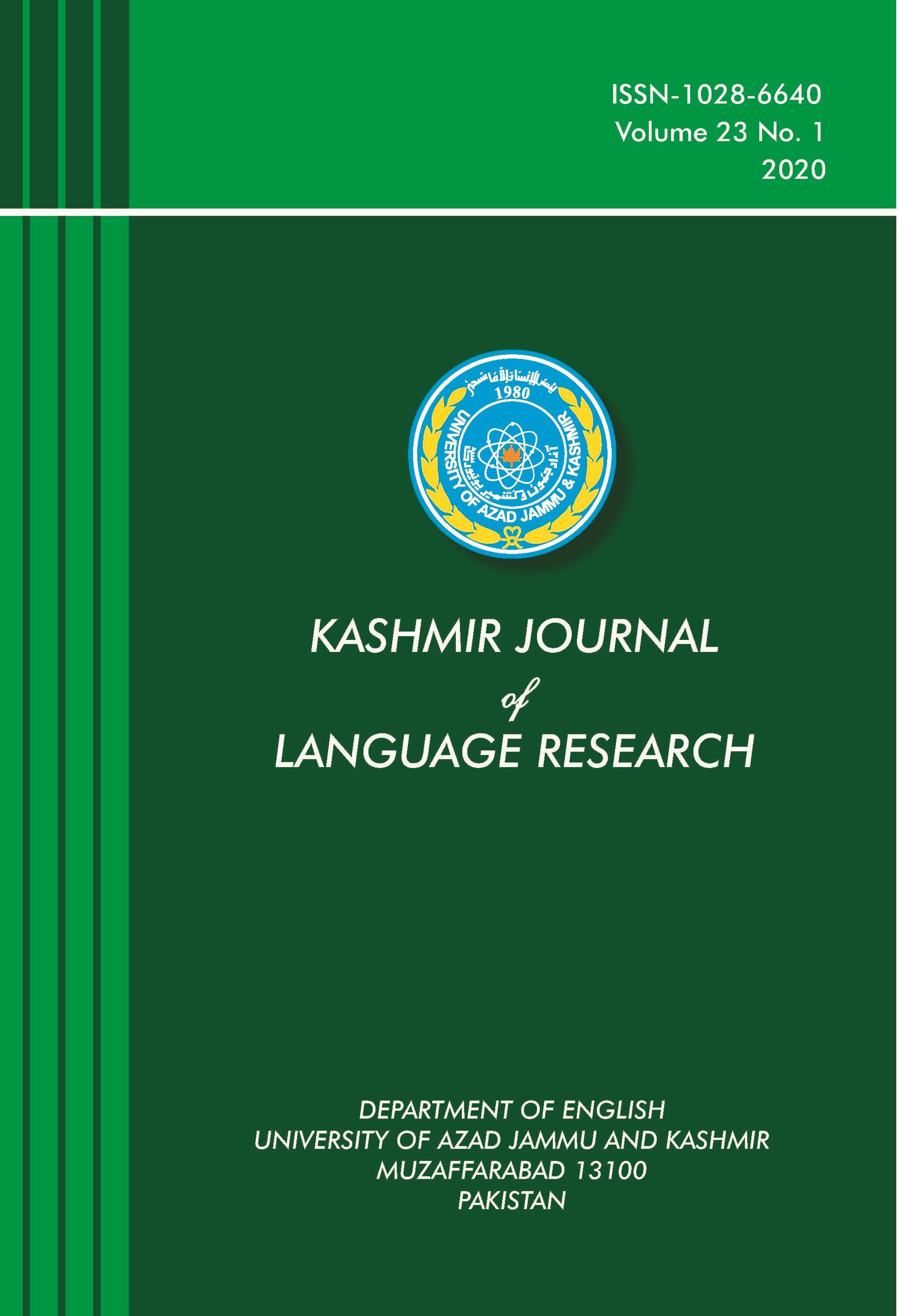 Downloads
Published
2020-09-29 — Updated on 2021-03-21
License
This work is licensed under a Creative Commons Attribution 4.0 International License.