Gender Variation of Language Use in Family
A Study of an Endangered Language Spoken in North Pakistan
Keywords:
gender variation, family language use, language vitality and shift
Abstract
Gender is a key factor in language vitality and shift. This paper aims at describing gendered variation of Mankiyali language inside the families of Tarawara community. Mankiyali is lesser acknowledged language spoken in north Pakistan with 500 speakers. The present study involved 189 men and 114 women of the community. The data were collected from all forty-two households of the village. This paper deals with cross sectional data and hypothesis testing. An independent sample t-test shows statistically meaningful mean values of language use patterns in the families of Mankiyali participants. The results establish the significantly higher Mankiyali language usage of the male participants.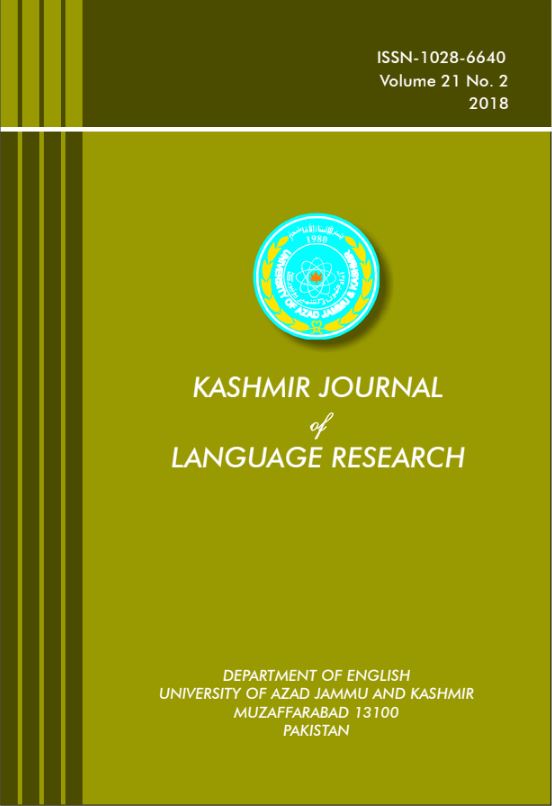 Downloads
License
Copyright (c) 2021 Kashmir Journal of Language Research
This work is licensed under a Creative Commons Attribution 4.0 International License.