A Contrastive Analysis of Urdu and English Vocabulary
Abstract
The learning of vocabulary of English is very significant for all learners and especially for those who are learning English as a second or foreign language. The acquisition of good English vocabulary is essential for Pakistanis who learn English as an additional language. This study compares and contrasts vocabulary features of Intermediate-level Urdu and English text-books. It also investigates the second language acquisition possibilities and difficulties, as well as ease in the use of English vocabulary by Urdu speaking students of English in Pakistan, using the framework of Contrastive Analysis Hypothesis. The findings of this study indicate that all the six possibilities of emergence in a comparative study of two languages as: no difference between L1 term and L2 term, no similarity between L1 term and L2 term, convergent phenomenon, divergent phenomenon, term present in L1 but absent in L2, and term absent in L1 but present in L2, exist in the vocabulary of English and Urdu. The present study is useful in raising awareness in learners and teachers of English for the improvement of the current level of English proficiency in Pakistan.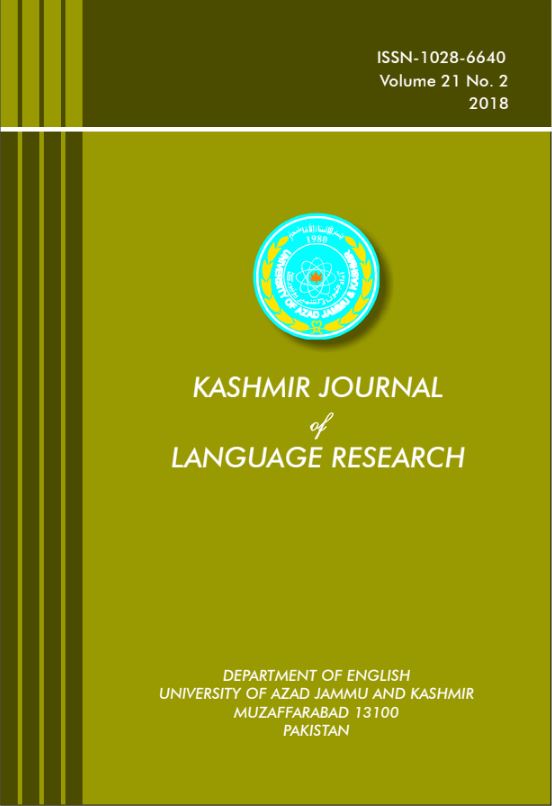 Downloads
License
Copyright (c) 2021 Kashmir Journal of Language Research
This work is licensed under a Creative Commons Attribution 4.0 International License.