A Critique of National Curriculum for English Language in Pakistan
Proposing Cognitive Strategy Instruction for ELT
Keywords:
critical thinking, cognition, Pakistan, ELT, national syllabus
Abstract
The paper proposes the integration of Cognitive Strategy Instruction (CSI) in the ELT practices in Pakistan at secondary level. The researchers have sought to make a case as to how the teaching of thinking can be made an integral part of ELT in Pakistan at school level. From the perspective of cognitive pedagogy, a thorough critique of the National Curriculum for English Language: Grades I–XII, (2006) prepared by Ministry of Education, Government of Pakistan, has been offered. Alternatively, the researchers have charted the ways as to how thinking can be taught in a more systematic and organized ways in order to help Pakistan students improve their cognitive functioning and operationalize it in various learning settings. The paper contends that it is paramount for English language learners in Pakistan to appreciate the fact that thinking is not a monolithic cerebral activity; instead, it implies a broad range of competencies which are at once cognitive, behavioral, psychological and affective. It has visuo-spatial as well as audio-temporal dimensions and a more inclusive language pedagogy would have to take all of its (meta)cognitive dimensions into account.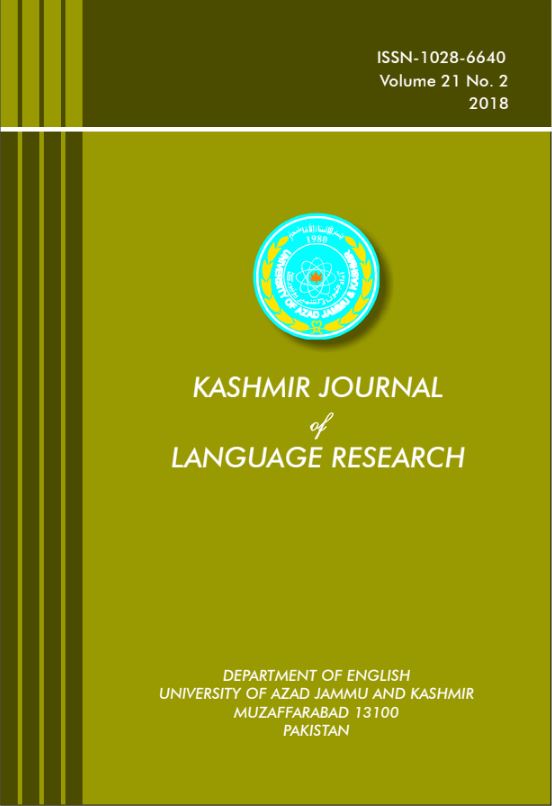 Downloads
License
Copyright (c) 2021 Kashmir Journal of Language Research
This work is licensed under a Creative Commons Attribution 4.0 International License.