Postcolonial Polysystems, Anglo-American Canonical Hegemony and the Marginalization of Urdu in Translation
Keywords:
English, Urdu, polysystem, translation, power, postcolonialism, world literature
Abstract
Taking insight from Even-Zohar's polysystem theory, the paper looks into the ways in which the politics of Anglo-American canonical dominance influences English-Urdu/Urdu-English translation practices. The influence of this dominance has been shown to exist in a wide variety of forms ranging from marginalization to outright obliteration of Urdu not only as a source text but also as a target text. This influence has also been shown to exist in remolding and redefining the translational canons of Urdu by privileging Anglo-American notions of 'fluency' and 'transparency'. The researchers have analyzed the impact of sociocultural, textual and discursive polysystems on Urdu translations in line with the assumption that texts do not generate meanings solely though their power of expression born of their repositories of signifiers. In translation, the cumulative weight of longstanding Anglo-American translation tradition comes to bear upon the Urdu across a wide range of power differentials designated by such politico-discursive binaries as 'first world' and 'third world'. Getting translated into English remains one of the most daunting challenges for Urdu literary works to achieve international recognition. This recognition, however, comes at the cost of a massive domestication. Lastly, it has also been shown how an endemic practice of indirect translations of French, Spanish, Russian and Portuguese works into Urdu via English rigorously casts these works into Anglophone literary and ideological framings.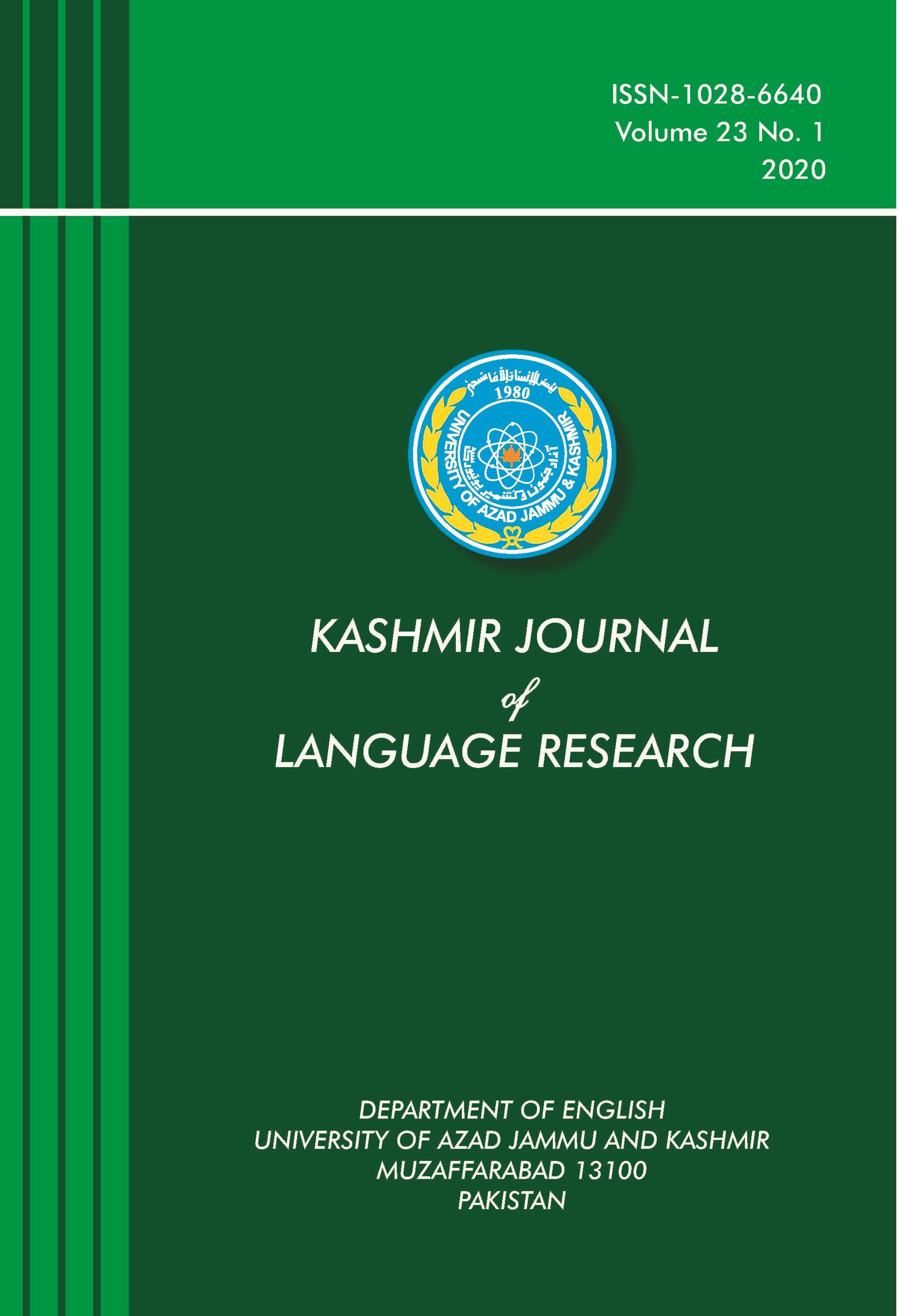 Downloads
Published
2020-09-29 — Updated on 2021-03-21
License
This work is licensed under a Creative Commons Attribution 4.0 International License.