Willingness of Teachers to Use English as Medium of Instruction at Secondary Level
Keywords:
Willingness, EMI, Motivation, Rural, Teachers, Proficiency
Abstract
The purpose of this study was to explore willingness of secondary school teachers to use English as medium of instruction and communication with the students while at school. It also aimed to determine the significance of gender, age and qualification - as demographic factors - in predicting the willingness. The study was delimited to the public sector schools of rural Punjab (province of Pakistan). A survey was conducted in 6 districts of Punjab selected systematically from a list based on Human Development Index (HDI). A self-designed questionnaire was used as a data gathering tool while quantitative techniques were employed to analyze data. SPSS version 21.0 was used for this purpose. It was found through analysis, using descriptive and inferential statistics, that teachers were not much willing to make use of English for the said purpose. Moreover, qualification was found to be a positive indicator of willingness while gender and age remained almost insignificant.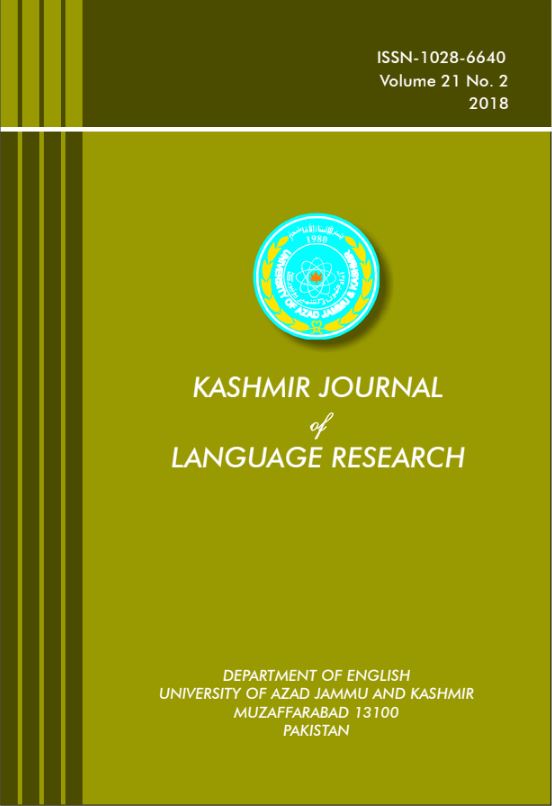 Downloads
License
Copyright (c) 2021 Kashmir Journal of Language Research
This work is licensed under a Creative Commons Attribution 4.0 International License.