The Crisis of Representation in Pakistani Literature and a Plea for a Linguistic Liberation
Keywords:
Pakistani literature, representation, linguistic imperialism, English, Urdu
Abstract
Today one of the most disconcerting questions confronting the postcolonial world is whether its political liberation led to its linguistic liberation as well, and, if not, why not? This larger concern, however, with reference to Pakistani literature, leads to two subsidiary questions: first, how to define Pakistani literature and, second, who stands for it. This is the question which this paper has tried to explore because, unlike other literatures, Pakistani literature, at present, is being presented by those who write mostly in English, not Urdu. To make things thornier, many of them are not even Pakistani citizens, some not even of Pakistani origin and quite a few have never been to Pakistan. Above all, they write in English — still an elitist language in Pakistan which continues to have crippling effects on education, economy, social psychology and history of the country. Call it an irony of history or an outcome of contemporary linguistic imperialism of English, that whenever the phrase Pakistani literature is used it mostly evokes the idea of the writings available in English by such writers as Hanif Kureshi, Aamir Hussain, Nadeem Aslam, Zulfikar Ghose, Kamila Shamsie, Mohsin Hamid, etc. This is an interesting oddity which we usually do not find with regard to other literatures e.g. American literature, German literature or French literature .As a result, for a vast majority of Pakistani writers, this dominance of English implies a new reign of silence and a perpetual marginalization.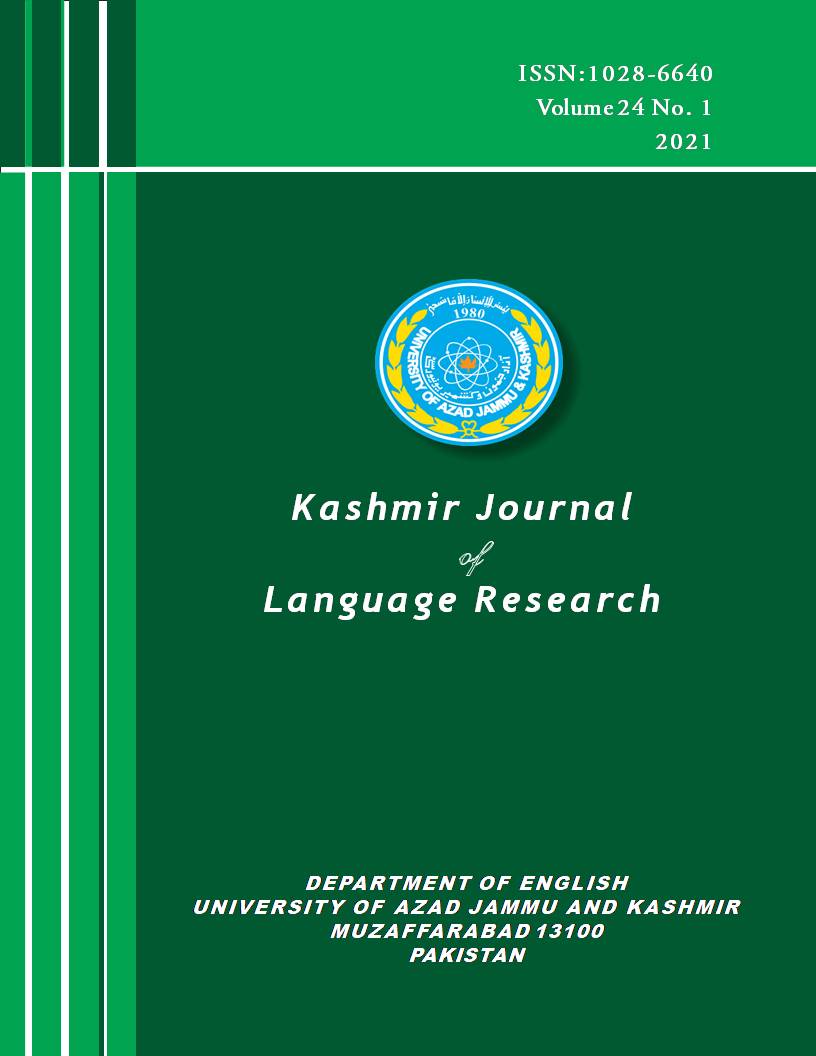 Downloads
License
Copyright (c) 2021 Kashmir Journal of Language Research
This work is licensed under a Creative Commons Attribution 4.0 International License.