Person Deixis in Urdu
A Pragmatic Analysis
Keywords:
Deixis, deictics, deictic features
Abstract
The aim of the present study is to investigate how person deixis is used in Urdu and how sentences can be interpreted more effectively with the help of this deictic knowledge. It also unveils different uses of Urdu person deixis along with their features. Urdu textbooks, novels, magazines, poetry books, newspapers, travelogues, etc. were used to collect the data for the present study. The frameworks proposed by Fillmore (1991, 1997), Levinson (1983) and Ingram (1971,1978) were used to analyze the data. The diverse and multidimensional deictic nature of Urdu first person plural pronouns has been revealed by the study. The first person plural in Urdu generally refers to plural. However, a group of people with the inclusion or exclusion of the addressee may also be referred by the first person plural in Urdu. They may refer to an individual in literary writings or to an individual in authority. The choice of second person pronouns in Urdu is purely deictic and they may refer to singular or plural referents depending on the context except 'tu' which always points out a singular referent. Urdu second person may jump to third person also. Unlike English, third person deictics in Urdu do not make any gender distinction. Sometimes, the plural third person may refer to a singular referent.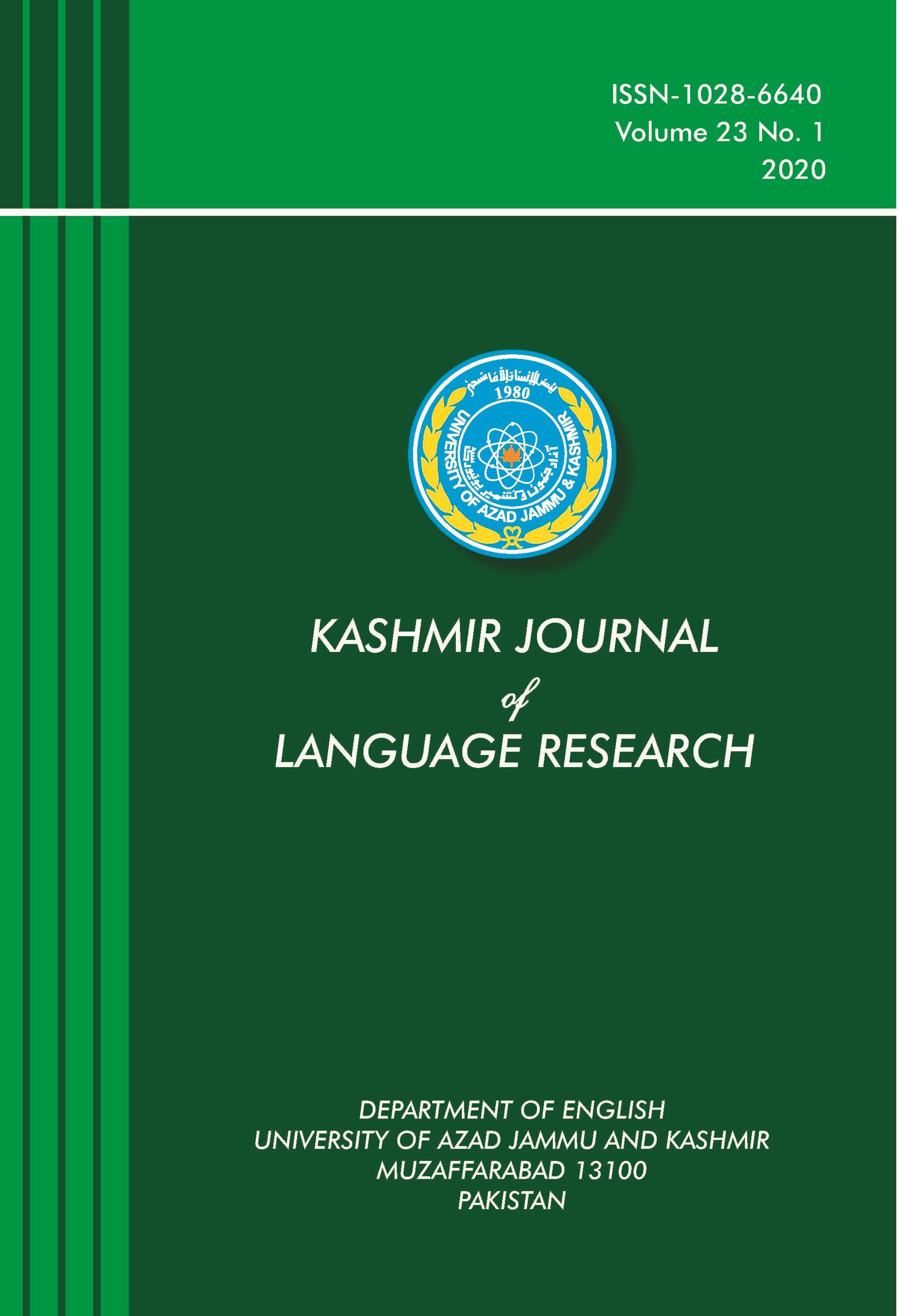 Downloads
Published
2020-09-29 — Updated on 2021-03-21
License
This work is licensed under a Creative Commons Attribution 4.0 International License.