Gender-Based Variation in Grammatical Errors
A Case of Secondary Level ESL learners in District Muzaffarabad
Keywords:
Grammatical errors, Error Analysis, Concord, Replicate, Significant
Abstract
ESL students in AJK find English writing scary and frightening despite learning English from Grade one to Graduation level as a compulsory subject. They feel hesitation in using English in writing and speech as they are afraid of errors. This study aims to find out what type of grammatical errors ESL learners commit in their English essays at secondary level. It also intends to reveal which are the most and least frequently committed errors of these learners. It further aims to compare male and female ESL learners' errors to determine whether any significant difference exists between the frequencies of errors committed by two different genders. Gass and Selinker's (2008) Model for Error Analysis has been replicated to collect and analyze the data. SPSS has also been used to find out statistically significant differences among males and females in committing grammatical errors. The findings show that secondary level ESL learners commit concord, tense/aspect, word order, verb and infinitive errors. Verb related errors are the most frequent whereas infinitive errors are the least frequent ones among learners. Male and female learners differ significantly in concord, tense/aspect and word order errors; however, there is no significant difference between them in verb and infinitive errors.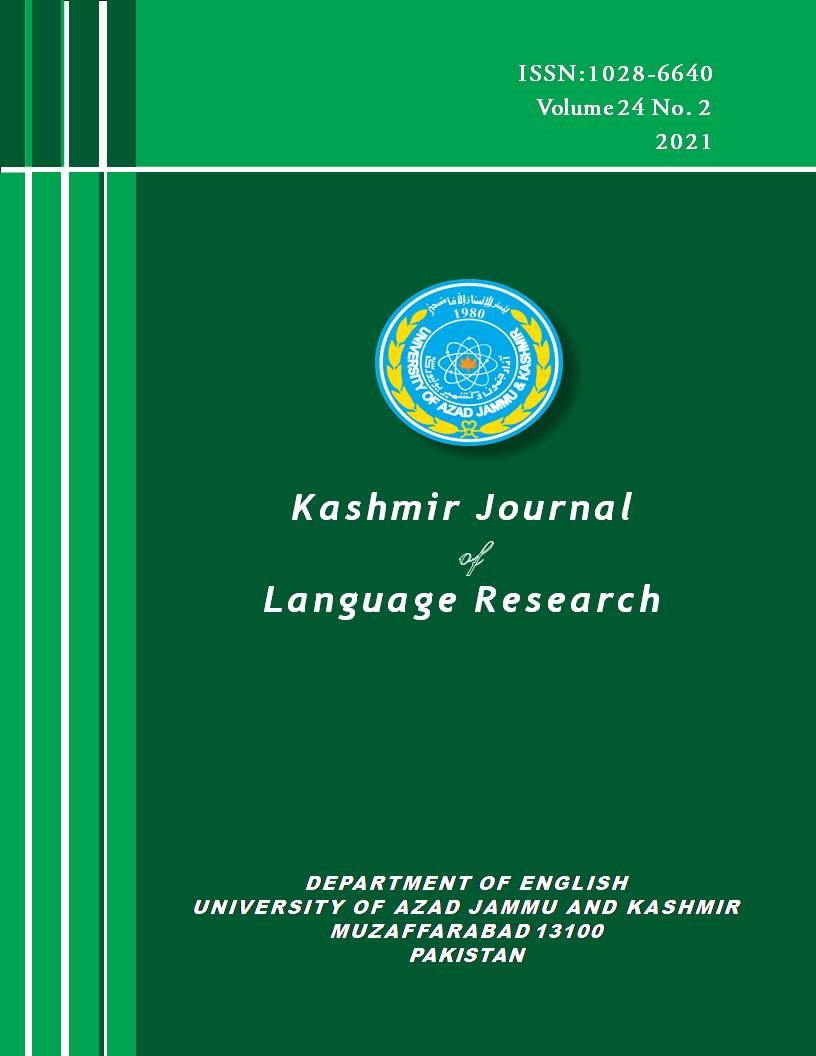 Downloads
License
Copyright (c) 2022 Kashmir Journal of Language Research
This work is licensed under a Creative Commons Attribution 4.0 International License.