Loanword Adaptation at Suprasegmental Level in MP- Monolinguals
Keywords:
Stress, Metrical Stress Theory, Optimality Theory (OT hereafter), Syllable Weight, Constraints
Abstract
This article accounts for stress assignment in the loanwords from English among MP Monolingual speakers (ML). The current study attempts to analyse the stress patterns in monomorphemic words in MP loanwords in the light of parameters of Metrical Stress System (MST) (Hayes, 1995). In addition, this paper establishes that loanword adaptation patterns can be easily modelled through a set of well-known metrical constraints within the framework of Optimality theory (OT) (Prince & Smolensky, 1993/2004) and thus proposes a correct constraint ranking hierarchy which reflects that due to less exposure and usage of source language (i.e. English), ML speakers stick to the native stress rules. This paper is particularly important as it is first of its kind. No previous study has focused on the adaptation patterns at prosodic level in MP loanwords from the perspective of ML.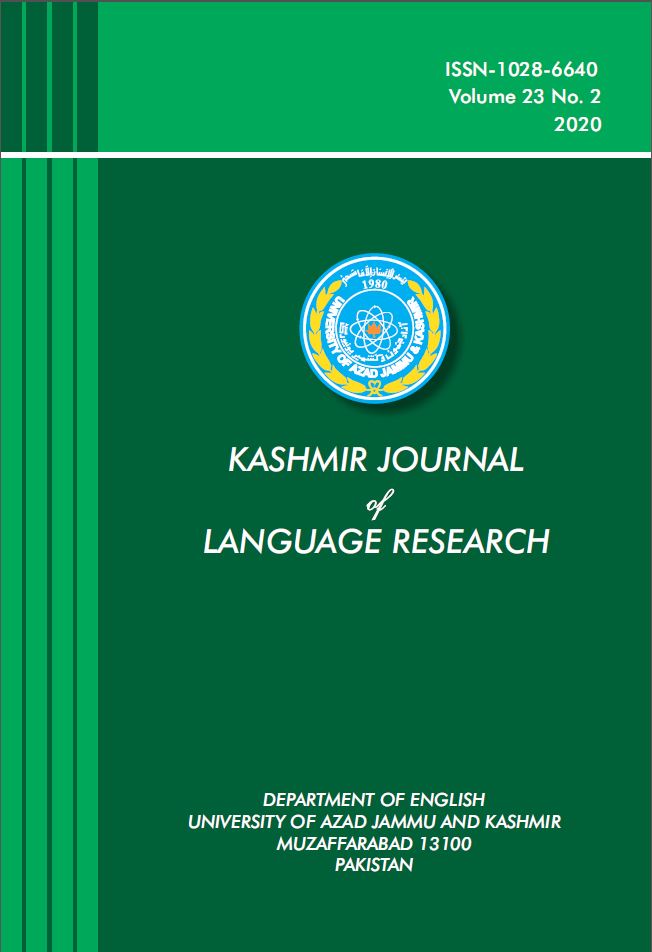 Downloads
License
Copyright (c) 2021 Kashmir Journal of Language Research
This work is licensed under a Creative Commons Attribution 4.0 International License.