Experimenting Peer Mentoring in Pakistani ESL Context
Keywords:
More Knowledgeable Other, Peer Mentoring Strategy, Large-sized Classes, ESL
Abstract
Large sized classes are one of the gravest problems faced in ESL context of Pakistan. While a number of strategies have been proposed to overcome this challenge, yet a viable and effective strategy is lacking. This study aims to experiment the peer mentoring as an approach to tackle the issue where 'More able' students in the class were asked to mentor their less able peers in paragraph writing skill. An experimental approach was used in the light of Vygotsky's Sociocultural theoretical framework. The treatment was carried out for seven weeks in a government school at secondary level, for which pre-test and post-test of control group and experimental group were conducted and analyised statistically by using SPSS. The study found that the experimental group who worked through peer mentoring technique performed comparatively better than the control group in the use of parts of speech and idea development, suggesting that peer mentoring technique can be recruited as an effective means to counter large sized classes glitch. The study also recommends that this strategy should be made a mandatory part of teacher training as well as classroom teaching as a technique to overcome the large sized class issue.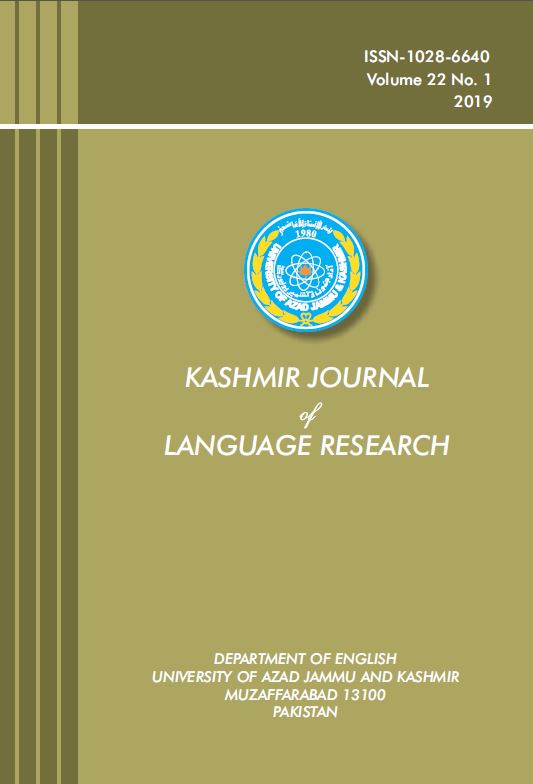 Downloads
License
Copyright (c) 2021 Kashmir Journal of Language Research
This work is licensed under a Creative Commons Attribution 4.0 International License.