Cross Cultural Representation in Pakistani's EFL Textbooks
Abstract
The spread of English language as an international language has increased the numbers of its non-native speakers more than its native speakers all over the world .It has arisen the issue of the possession of this language. This study aims at describing and exploring and the type of cultural content found in English Language textbooks in Pakistan. Considering learner's various language needs. Now a days it has become gradually more important that English as a Foreign Language be taught with accompanying other communication skills as well such as ; intercultural knowledge ,critical thinking awareness and  developing  the  sharp sense of cultural awareness. Therefore in early 1990's it was felt that EFL textbooks should include Pakistani's culture as students can understand the locally contextualized discourse more easily and effectively. Culture is based on social, political and religious values and norms of a society. The reflection of culture in the textbooks has impact on the cognitive abilities of students as it has more affinity with their life. The model of Risager's Analytical Categories 1990 will be applied to expose cross cultural representation. The study investigates how target culture and Pakistani's culture are portrayed in the textbook of grade 10 level. The culture introduced in these texts has impact on the personalities of the students. The present study highlights the depiction of both cultures in these textbooks. In this study, it will be investigated how texts are exploited for introducing the culture and values of the society in which these texts are produced and how they entail the invisible ideologies.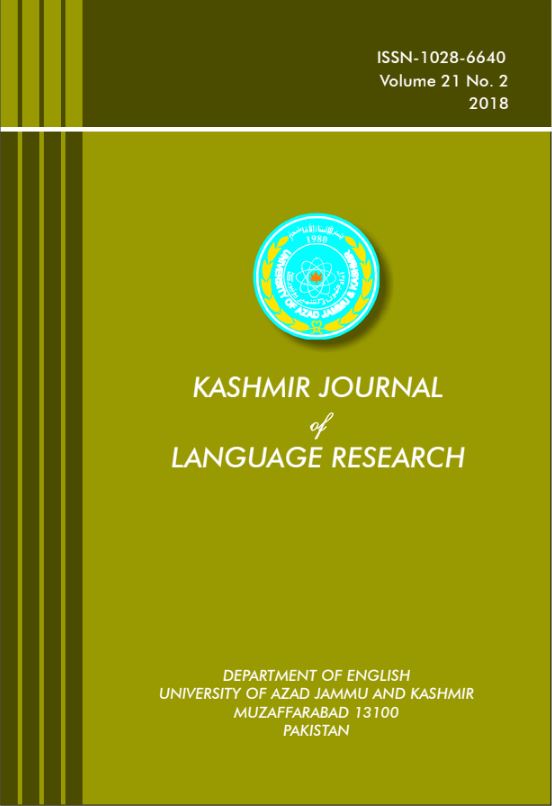 Downloads
License
Copyright (c) 2021 Kashmir Journal of Language Research
This work is licensed under a Creative Commons Attribution 4.0 International License.