Apologizing in Urdu: A Case of Female University Students in Azad Kashmir
Keywords:
politeness; speech acts; apologies; language and culture; Urdu
Abstract
This research paper is set out to explore basic apology semantic formulae used by female university students in Urdu language, in Azad Jammu & Kashmir (AJ&K) generally called Azad Kashmir. Urdu is national language of Pakistan which holds AJ&K as one of her constituents. The informants are 200 university students, doing MA in Urdu language. A modified version of Discourse Completion Test (DCT) proposed by Blum-Kulka and Olshtain (1984) is used for data collection. The DCT, used in this study, consists of 15 apology situations. Analysis of data is made by using taxonomy proposed by Blum Kulka et al., (1989). Further, the data gathered through observations and interviews is used for endorsement / negation of arguments formulated based on DCT data. Findings of this study not only emphasise claimed universality of apology expressions (Blum Kulka & Olshtain (1984) but also underpin culture-specific aspect of language use by discovering some more expressions being frequently used by the population under study.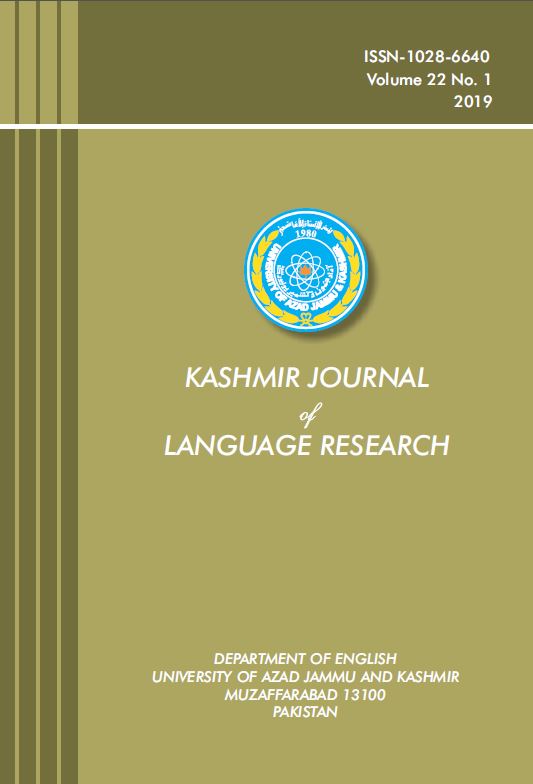 Downloads
License
Copyright (c) 2021 Kashmir Journal of Language Research
This work is licensed under a Creative Commons Attribution 4.0 International License.