Multilingualism in Education
Analyzing Literacy Practices in Schools
Keywords:
Literacy Practices, Multilingualism, Classrooms, linguistic choices
Abstract
In multilingual communities, the literacy and linguistic practices in education represent the broader social and cultural context. The interaction between students and teachers and the interaction between peers pictures the literacy practices outside the classrooms and schools as well. This study takes into account the literacy practices of young learners inside and outside their classrooms. It studies the informal interactions between students and teachers inside the classrooms as well as the interaction between teachers and students outside the classrooms. Data is collected through classrooms observation from three different social strata of the society. 2 schools are selected from each strata so, in total 6 schools are the part of this study. The current study caters only to the informal linguistic and literacy practices between teachers and students inside and outside the classrooms. The data is categorized, and the results are deduced. The collected data reveals the conscious as well as unconscious efforts on parts of the teachers to interact in the desired language with the students. The multilingual literacy practices reveals that social class also has a major affect on the interaction between the teachers and the students. The social identity also affects the linguistic identity of the individuals. This causes the students to talk to their instructors in the preferred language even in the informal scenarios.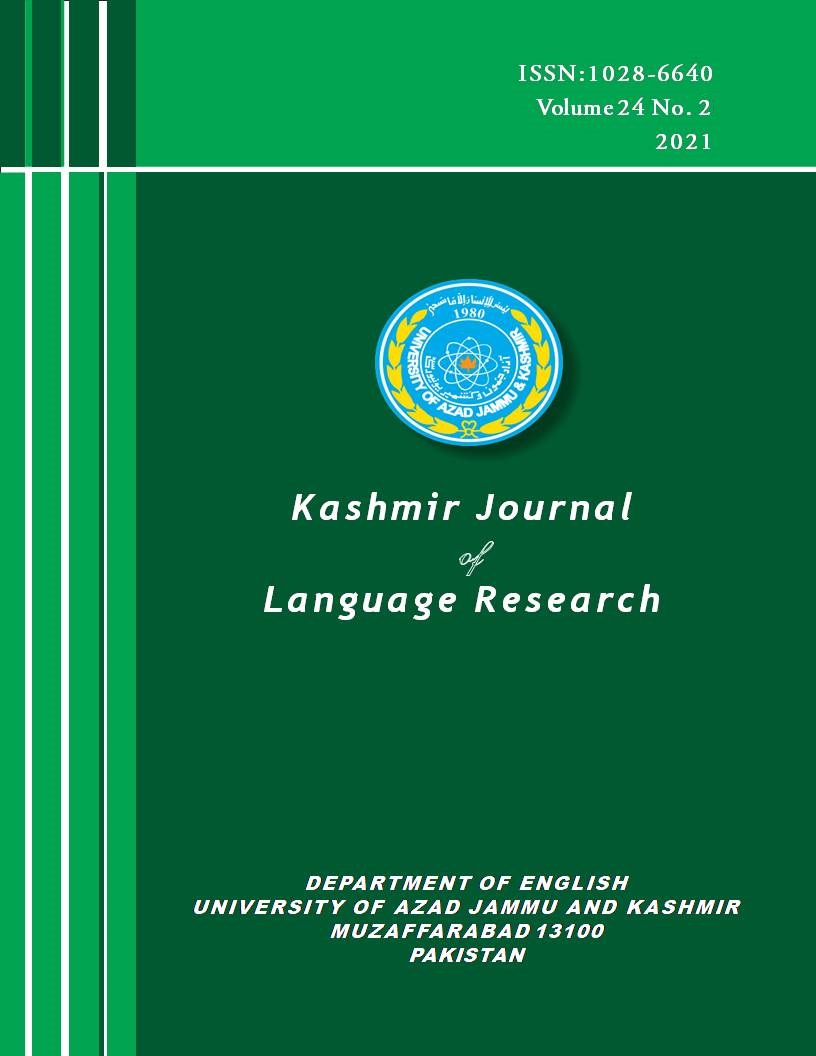 Downloads
License
Copyright (c) 2022 Kashmir Journal of Language Research
This work is licensed under a Creative Commons Attribution 4.0 International License.