National Identity Insinuations in the Advertising Discourse of Pakistani Clothing and Food Brands on Facebook
Keywords:
discourse of advertising; Facebook; brands; national identity; discourse analysis; textual elements; linguistic and semiotic devices
Abstract
In the milieu of emerging branding process in Pakistan, the advertising discourse on online media platforms has become all the more popular owing to its interactive values and vibrant textual features. With the persistently increasing presence of brands on online advertising podiums, the notion of identity construction in advertising discourse has found new implications concentrating principally on the creation and negotiation of a certain desired image generated by the use of textual configurations by the brand. In this context the present research focuses on examining the linguistic and semiotic features used in the Pakistani discourse of advertising by various clothing and food brands to promote their national identity on their official Facebook pages. The data consists of the content available on the official Facebook advertisement pages of a total of six brands. The brands selected for the present study belong to two different domains i.e. clothing and food. The purpose of the research is to study the linguistic and semiotic features used in the Pakistani discourse of advertising of various brands to examine how they are used in the advertising discourse to construct national identity. The linguistic, semiotic and thematic aspects of the discourse used in these advertisements are analyzed and integrated into Fairclough's (1989) three dimensional Critical Discourse Analysis (CDA) model to examine discourse and its meanings in social context. The findings indicate that the advertising text producers of all the selected brands aim at creating and representing a national identity for their brands in the advertising discourse of their respective brands.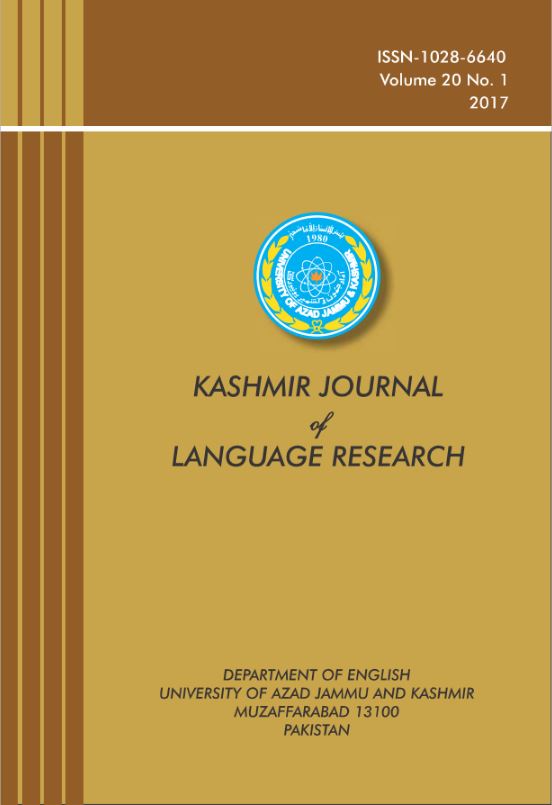 Downloads
License
Copyright (c) 2022 Kashmir Journal of Language Research
This work is licensed under a Creative Commons Attribution 4.0 International License.