Informational and Interactional Features of Written and Spoken Pakistani English
Keywords:
Multidimensional Analysis, Pakistani English, Written and Spoken Corpus
Abstract
Spoken language is different from written at various levels. These divergences help to form various genres and registers. This study conducts a Multidimensional Analysis (MDA) of Pakistani written and spoken English. For MDA analysis, a large corpus based on written and spoken data has been compiled. Biber's (1988) proposed multidimensional analysis model provides theoretical grounding for this present study. The study employs MAT software (version 1.3) for the individual and, later, the comparative analysis of written and spoken corpus. The results show that on D1, informational vs. involved, written text is informational and spoken data is interactional.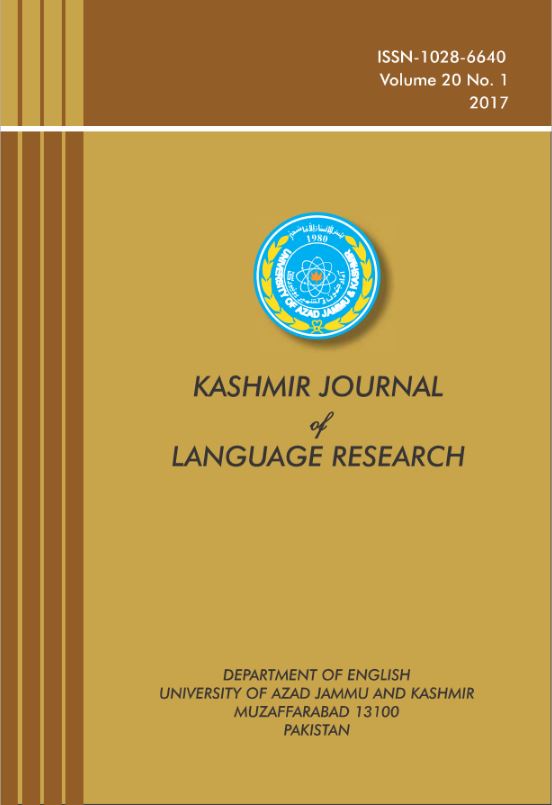 Downloads
License
Copyright (c) 2022 Kashmir Journal of Language Research
This work is licensed under a Creative Commons Attribution 4.0 International License.