A Word-and-Paradigm Analysis of Pluralization of Nouns in Rangri
Keywords:
Rangri Language, Noun Morphology, Pluralization
Abstract
The present study tries to analyze the pluralization of nouns in Rangri language using the Word-and-Paradigm approach. Rangri is an Indo-Aryan language spoken by mostly the Rajput clans which migrated from the present-day state of Haryana. The study tries to describe, analyze and compare morphological processes of pluralization of nouns in Rangri language with those of Urdu and Punjabi described by Islam(2011) and Iqbal(2016) respectively. The data were collected using the criteria of NORM developed by Chambers and Trudgill (1998) through oral interviews with the Rangri-speaking older men and women from the rural areas of Sanghar, Nawabshah and Matiari districts of Sindh as part of a PhD research. The results showed that while most of the pluralization processes in Rangri are similar to both Urdu and Punjabi, it differs from Punjabi in vocative case forms and from Urdu in oblique and derogatory forms. The present study also proves the efficacy of Word-and-Paradigm morphology in analyzing Rangri language.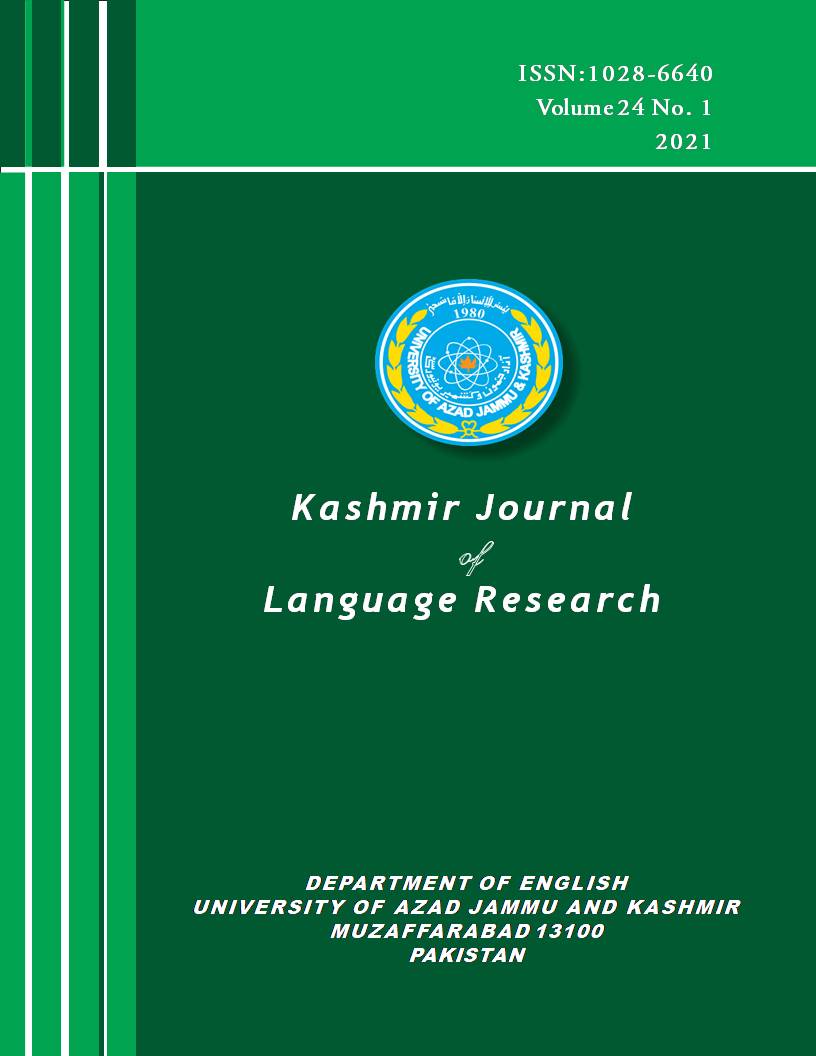 Downloads
License
Copyright (c) 2021 Kashmir Journal of Language Research
This work is licensed under a Creative Commons Attribution 4.0 International License.