Linguistic Landscape in Swat, Pakistan
A Survey of Shop Signs
Keywords:
linguistic landscape, multilingualism, identity, visual semiotics
Abstract
This paper explores the multilingual character of the linguistic landscape of Swat, a generally monolingual district in Khyber Pakhtunkhwa, Pakistan. The focus of the study is commercial public signs and is based on an empirical research conducted in 2018. A total of 204 digital photos of shop fronts were collected and analysed in terms of language composition employing Kress and van Leeuwen's (1996) framework of visual analysis and comparisons were drawn across different shop types. The findings indicate that the majority of the shops signs are bilingual combining English and Urdu, while English appears to be the preferred choice in monolingual signs. The results also strongly suggest that there is an underlying competition between two languages enjoying co-official status but occupying different symbolic niches.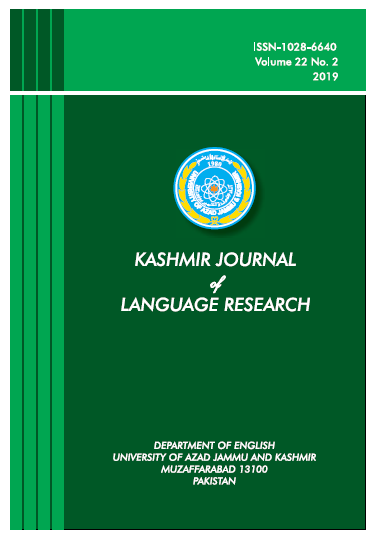 Downloads
License
This work is licensed under a Creative Commons Attribution 4.0 International License.