Shades of Postcolonial Marxism and How to Get Filthy Rich in Rising Asia (2013)
A Sociological Concern
Keywords:
Globalization, Postcolonialism, imperialism, Marxism, interpellation, post 9/11, sociological concern
Abstract
This paper reads the dominant leitmotif of Mohsin Hamid's latest novel, How to Get Filthy Rich in Rising Asia (2013) as a subversion of both the phenomena of colonialism and imperialism. Besides tracing the critique for a derivative aspect of colonialism and imperialism, namely globalization, this paper also studies the subversive rhetoric of this novel which flanks with postcolonial Marxism. Imminent aspects of postcolonialism and those aspects of Marxist approach that adopts a nuanced approach towards imperialism makes postcolonial Marxism an ipso facto critique of globalization, colonialism and imperialism. Therefore, the epithets circumventing and subverting the hegemonies of colonialism, imperialism, and globalization are also studied. This research looks at the possibilities of reorienting the postcolonial paradigms of inquiry and taps into the possibilities of postcolonial Marxism as a sociological concern.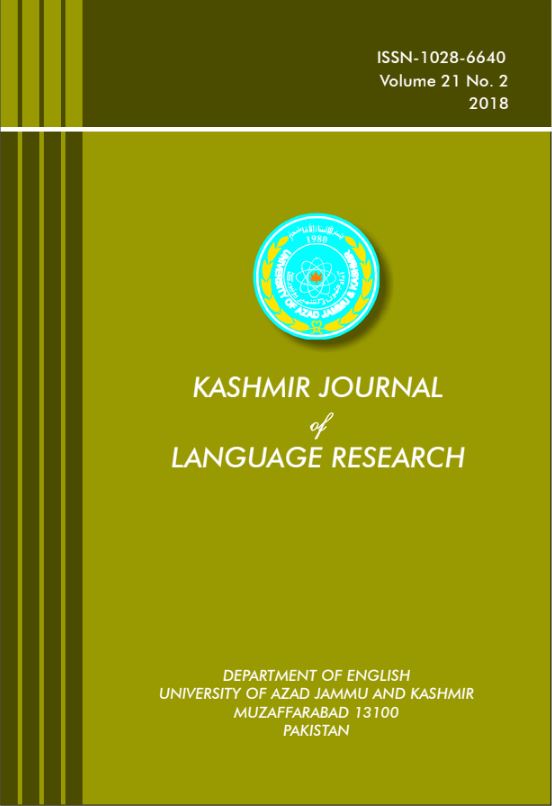 Downloads
License
Copyright (c) 2021 Kashmir Journal of Language Research
This work is licensed under a Creative Commons Attribution 4.0 International License.