Spatial Memory, Traumatic Unspeakability and the War in Afghanistan: Selected Literary Witnessing in Focus
Keywords:
Trauma, Coping Mechanism, Spatial Memory, Working Through
Abstract
I have used psychological trauma theory to analyze Afghan literature in a bid to problematize the oft-quoted interplay of spatial memory and the inherent unrepresentability of trauma. Borrowing from the works of Caruth, LaCapra, Felman, Tal, and Whitehead, my purpose is to analyze the characters' reaction to the trauma of war as well as to apply the coping with trauma mechanisms by Kai Erikson and see the inherent traumatic latency, if any. The study investigates Khaled Hosseini's The Kite Runner to highlight that the Afghan cultural productions bring forth the traumatic history of the people. The study contrasting historical accounts, highlights that trauma fiction concerns with a specific traumatic experience from a more personalized, unified and comprehensive scope. It brings forth what is recorded with an added detail of first hand witnessed historical version that is kept safe in an undiluted form, in the mind of the survivor.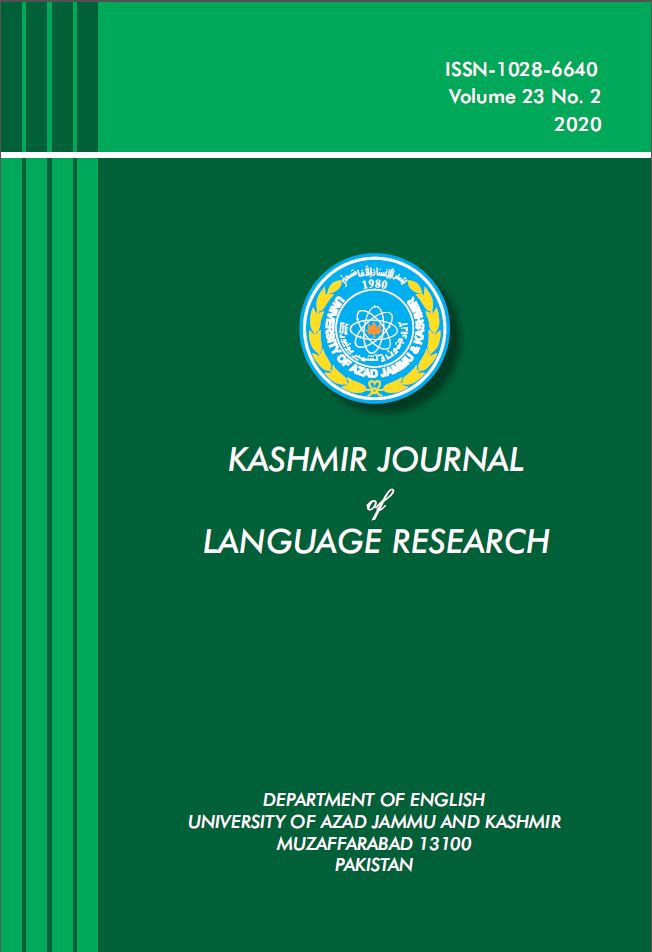 Downloads
License
Copyright (c) 2021 Kashmir Journal of Language Research
This work is licensed under a Creative Commons Attribution 4.0 International License.