From Resilience to Resistance
An Analytical Study of 'A Good Country' as Counter-Story to Islamophobia
Keywords:
Critical Race Theory, Counter-story, Islamophobia, Identity, Resistance
Abstract
This paper analyzes LalehKhadivi's A Good Country as counterstory
to Islamophobiain Western discourse. It writes back to the
American Empire regarding terrorism. Since 9/11 the Western
dominant discourses have been lookingat Muslims as people
having inborn tendency towards violence. Various Muslim writers
are writing in response to this stereotyping tagged by writers of
Western dominant discourse. Khadivi tries to describe, analyze,
destabilize and problematize the discourse of Islamophobia which
is stereotyping and othering the Muslims. Critical Race Theory's
counter-storytelling is used to explore that how this novel is
challenging the majoritarian stories which buttress racial
hegemony in the dominant discourse. It is a narrative of protest
against the identity thrust upon the Muslims. It exploresthat
protagonist who is a young Muslim consumes all his efforts to
assimilate and accommodate in the mainstream culture to be
recognized as American but the precarious environment of
discrimination treats him as an outsider and enemy. This social
rejection and hostility has made the writers of Muslim diaspora
torethinktheir identity in order to resist the dominant discourse of
Islamophobia.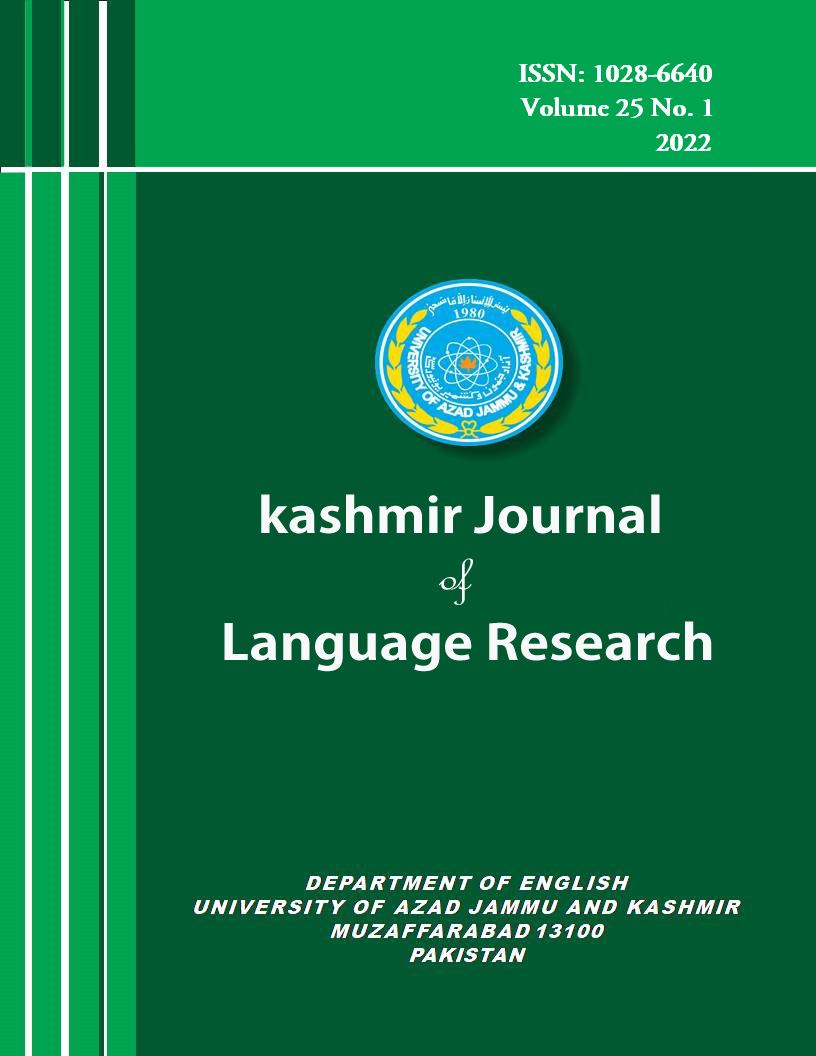 Downloads
License
Copyright (c) 2022 Kashmir Journal of Language Research
This work is licensed under a Creative Commons Attribution 4.0 International License.