Teachers' Communication Strategies in ESL/EFL Pakistani Classrooms at Intermediate Level
Keywords:
Teachers' communication strategies, ESL/EFL settings, classrooms interaction
Abstract
This study aims to investigate teachers' communication strategies in ESL/EFL classrooms, at intermediate level, in different settings in Pakistan. The important aspects of CSs' include the adjustments of the interlocutors, in their interaction to facilitate the communication. Mixed method design was used for the study to investigate, firstly; the frequency and type of CSs', and their relationship based on teaching institutions, and language background, across teachers and groups; secondly; the frequency and type of CSs, in regard to the focus of teachers' interaction. Twelve non-native participants-teachers participated in the study from four different instructional settings. The data mounted to 36 recordings, 3 recordings from each teacher, from 3 lessons. The study is based on the theoretical framework introduced by (Tarone, 1977, 1980, 1981). The findings reveal that communication strategies function primarily to avoid communication breakdown and sustain it during disparity. The teachers' use of L2 based communication strategies reveals to employee alternative expression assisting less proficient speakers for effective communication in the target language. L1 based strategies are employed by the less proficient speakers which decrease the effect of interaction in the target language. New findings revealed by the data in that the teachers use the strategy of 'homonyms' for providing new lexical items and increasing the effect of 'meaning negotiation' to avoid a breakdown in communication. 'Homonyms' were not included in the typology of CSs by previous studies.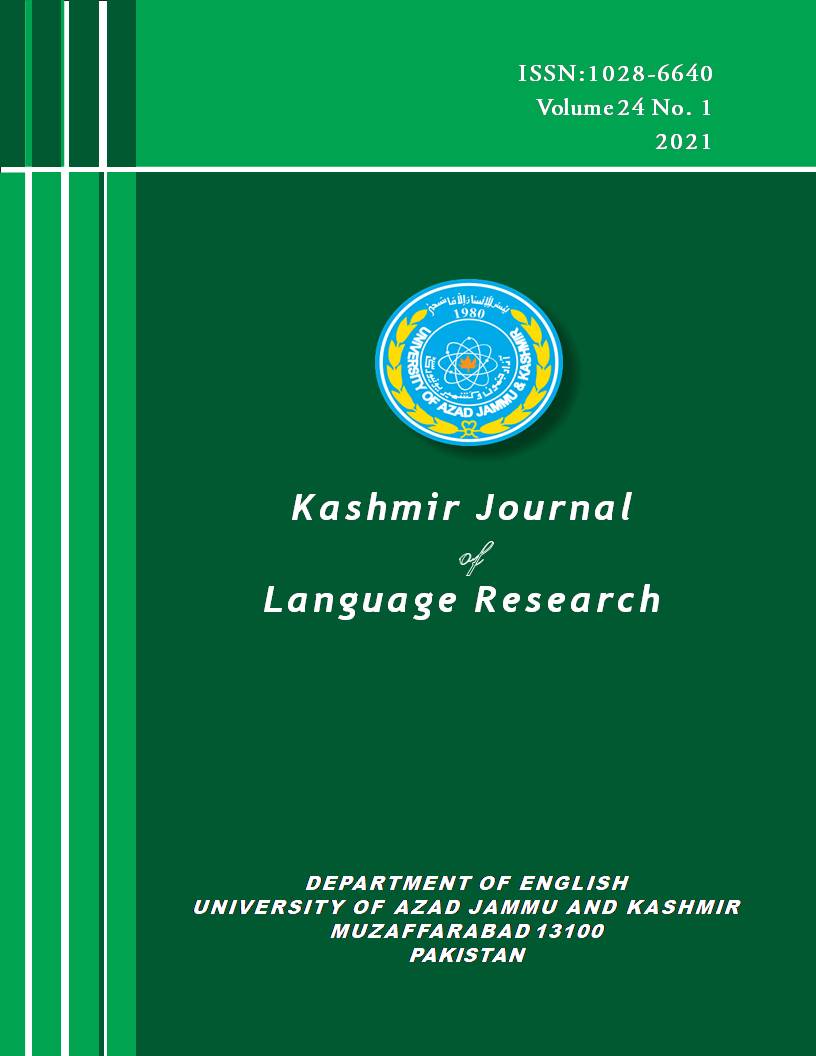 Downloads
License
Copyright (c) 2021 Kashmir Journal of Language Research
This work is licensed under a Creative Commons Attribution 4.0 International License.