Critical Classroom Discourse Analysis at the Undergraduate Level with Reference to Gender Role and Position
Keywords:
Gender, ESL Classroom, Discursive Practices, Dominance, Other
Abstract
The study focuses on the enactment of discursive manifestation ongender position and status in the second language classroom. The ESL classrooms involve the classroom participants in learning the non-native language through the explanatory discourses initiated and moderated by the language teachers. The classroom participants in any setting prefer their own socially constructed norms and values to be preferred whether it is ideology or power structures or any other preferred practices about women, men or society. Since, classroom is a constituent of the social growing practices; the classroom approved practices contribute a substantial part in developing and establishing social norms, particularly, in terms of gender issues. All the universities of the Islamabad were taken as the sites of the study where the undergraduate four-year English program is being taught. The study is a census enquiry where all the population (in terms of teachers) of the sites is considered as the sample; and all study participants were contacted to be part of the study. The data were collected through semi structured interviews. It was found that the gender is clearly differentiated and male participants of the second language classrooms try to dominate as supported by the teachers, too. Although the classroom discourses have freedom of thought and expression regarding the individual identities and views. In order to obtain reasonable and desired results in the ESL multicultural classroom, the teachers need to understand, perceive and sensitize themselves as well as to the students regarding the equity and equality of both the gendersin the classroom discursive and non-discursive practices for a smooth academic process in the language classroom.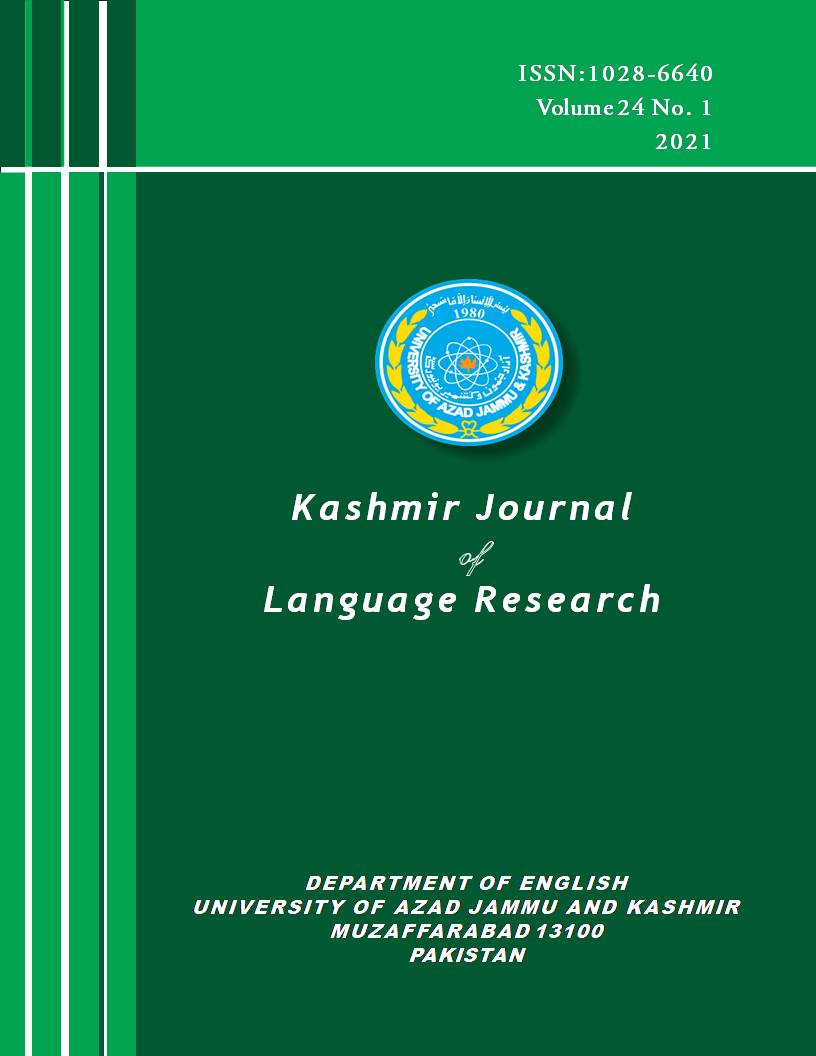 Downloads
License
Copyright (c) 2021 Kashmir Journal of Language Research
This work is licensed under a Creative Commons Attribution 4.0 International License.