In Search of an Integrated Self: The Process of Individuation in Mohsin Hamid's The Reluctant Fundamentalist
Abstract
The research paper evaluates Mohsin Hamid's novel The Reluctant Fundamentalist in the light of Carl Gustav Jung's analytical philosophy. In this regard, the process of individuation as enunciated by Jung is deciphered in the ontogeny of the character of Changez. The novel can be interpreted as Changez's flux towards the realization of identity based on his quest for self-coherence. The ordered persona of Changez is dismantled by the predominant disorder of post 9/11 happenings. This is how an odyssey of self-discovery begins on part of Changez leading to the development of his psychic self towards wholeness after facing disintegration due to the traumatic events of 9/11, as new and unexpected events can unsettle the equilibrium of one's personality. Alienation transpires in identity crisis which has the potential to initiate the process of individuation - individuation which maleates one's identity one relates to as one's distinct individuality- after a series of traumatic experiences. The study scrutinizes the nature of this sort of transformation by taking into account Changez's psychological, social and even physical reactions to post 9/11 happenings.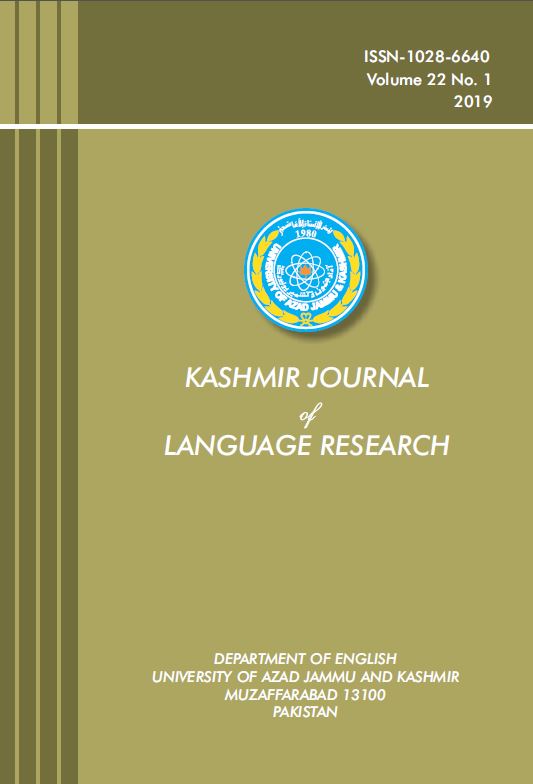 Downloads
License
Copyright (c) 2021 Kashmir Journal of Language Research
This work is licensed under a Creative Commons Attribution 4.0 International License.