Deciphering Visual Languages: Lahore and Kashmir Book Art of 19th century
Abstract
A plethora of book art specimens from the 19th century reveal that a constant interchange of ideas and styles existed between Lahore and Kashmir. The colophons of some hand written books give the textual evidence of presence of Kashmiri artists in Lahore. Other primary sources of the time also confirm that a number of artists were travelling to Lahore during and after Sikh rule. Some made Lahore their permanent home while the other artists kept coming in winter seasons to get means of income by writing and decorating books. Many are also seen going to Kashmir from the plains to work on book production under the dignitaries there. This interchange resulted in the amalgamation of a number of Kashmiri features of illustrations and illuminations of the books in Punjab plains. This study examines the stylistic characteristics of Lahore and Kashmir book art to find out their mutual similarities and points of divergence. It also attempts to critically judge certain specimens of book art that has been mistakenly identified as "North-Indian", "Kashmirian" or "Afghan- Kashmirian" and to place them in rightly designated provenance i.e. either belonging to Lahore or Kashmir.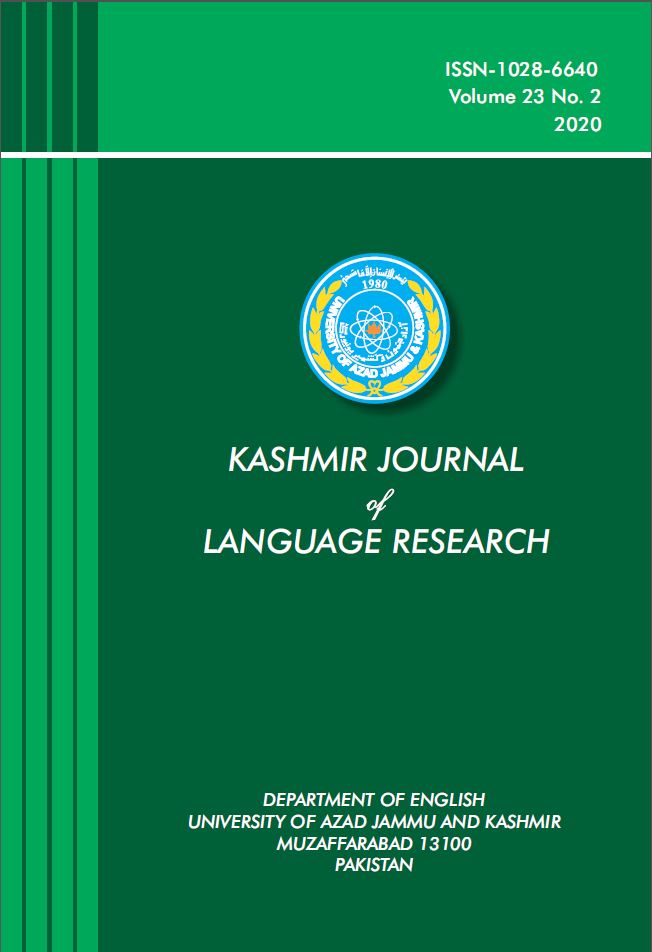 Downloads
License
Copyright (c) 2021 Kashmir Journal of Language Research
This work is licensed under a Creative Commons Attribution 4.0 International License.