Maya Angelou — A Writer Who Poetically Dares to Defy Racism
Keywords:
Blacks; injustice; oppression; race; Whites
Abstract
Literatures of colored people have received less attention in the White world till late twentieth-century. As the Black Power Movement gained momentum in the United States, great pieces of art start appearing on the literary scene. This article presents how a segregated class protests against the suffocating injustice present in the American society through poetry. It is a protest through aesthetics in a world whose boundaries are set by the Whites. The Whites enjoy the central position in the society while those surviving on the boundaries have no access to policy and law making of the country. Maya Angelou strongly defies rigid institutional racist prejudice though jazzy compositions. The language used in the poems might appear innocent, but the way in which the language is used to suggest intricate ideas is rather complex. Creating poems is an effort on the part of the writer to take an affirmative action against anti-racist culture.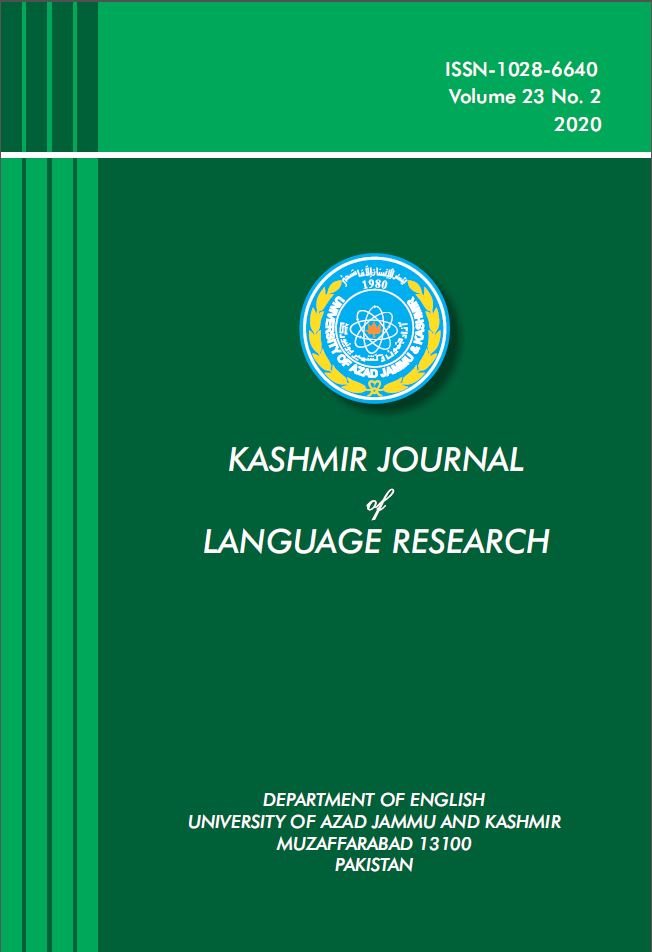 Downloads
License
Copyright (c) 2021 Kashmir Journal of Language Research
This work is licensed under a Creative Commons Attribution 4.0 International License.