The Role of Love in the Making of John Keats' Early Poems and Letters
Keywords:
John Keats, Early poems and letters, Treatment of love, Beauty and truth
Abstract
The present paper examines Keats' early poems and letters from a particular perspective to demonstrate how love found its way in his poetic career. The study depicts his philosophy of love in his relations with women, his relatives and other groups of people. The primary source of this study comprises of John Keats' first volume of poems, sonnets, and letters and scattered pieces published in 1817. The research showed that Keats' view on the concept of love is partly different from both Romantic and Neo- Classical treatment of love. It also proved that his treatment of love has played a significant role in his poetry and life. It also revealed that the concept of love, as a universal force, is conveyed in different ways and the poet attempts to reflect an ideal world in which love is materialized and fulfilled.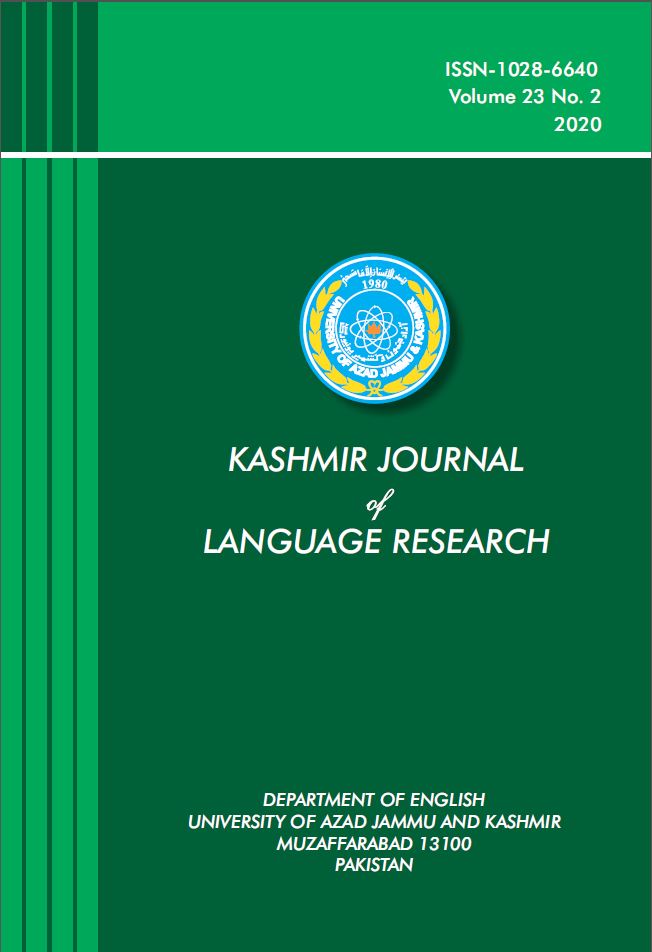 Downloads
License
Copyright (c) 2021 Kashmir Journal of Language Research
This work is licensed under a Creative Commons Attribution 4.0 International License.