(Re)Framing Neo-Imperialism: The Role of Media Discourse in Constructing Ideological Subjects in Art Spiegelman's In the Shadow of No Towers
Keywords:
Media Discourse, Ideology, Stereotype, Islamophobia, neo-imperialism
Abstract
The catastrophe of 9/11 sparked decades of controversy owing to an array of interpretive strategies being employed to dissect variegated issues pertaining to ideology, representation, political implications, the ensuing islamophobia and the Arab, Muslim, terrorist trajectory which became a standard image against which the Muslims were measured. Keeping the multi-faceted strings of tension in the backdrop of 9/11, the current study aims at investigating the idea of how media discourse can play a lethal role in twisting common opinion and manipulates the masses. It also addresses how media personnel incorporate their personal partialities and biases in an artistic way; thus, use discourse to perpetuate ideology. By studying the stereotyped representation of Islamophobia/Xenophobia in Spiegelman' In the Shadow of No Towers, the study highlights the role of discourse that can shatter the binaries between fair/foul and play a havoc with general sensibility tuning them into subjects interpellated by the dominant ideology.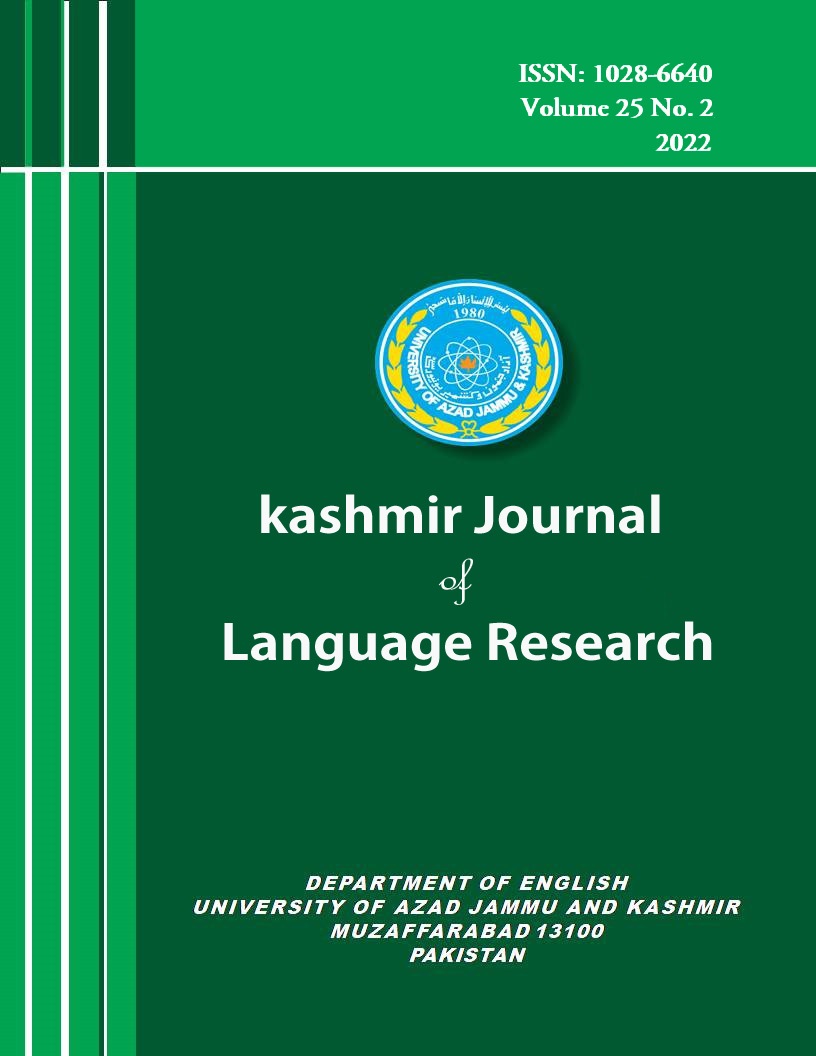 Downloads
License
Copyright (c) 2023 Kashmir Journal of Language Research
This work is licensed under a Creative Commons Attribution 4.0 International License.