Ideology of Hegemony and False Consciousness in YA Literature
A Marxist Study of The Hunger Games
Keywords:
False consciousness, Hegemony, Ideology, ISA's, Reification, RSA's
Abstract
Twentieth century is marked by a significant focus on commodity fetishism encircling almost all arenas of modern society. While few decades ago, literature was designated as an exercise meant only for the educated and blue stocking strata of the society, the literature accessible today is grasping youth in its web owing to its concentration on delineating challenging young heroes and heroines. Hence, YA literature in fiction is broadening its horizons by accommodating blistering issues being confronted by youth such as sexuality, race, identity crisis, depression, suicide and drug addiction. But under the garb of such depiction lies a deep-rooted ideology and false consciousness that is penetrated in adolescent minds gradually. The ideology is imposed typically by means of what Althusser calls RSA's and ISA's. Such hegemonic tools become conspicuous in furthering the exploitation and dehumanization of the proletariat class. The purpose of this research is to highlight the similar underpinnings in The Hunger Games by Suzanne Collins.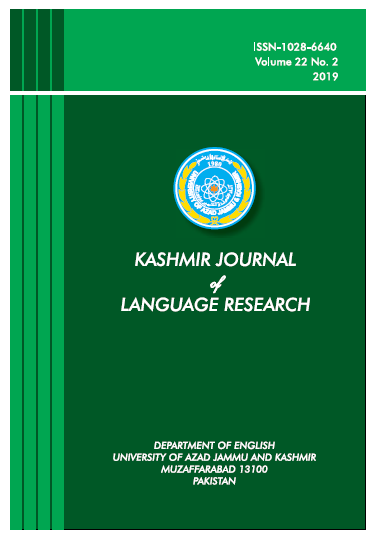 Downloads
License
This work is licensed under a Creative Commons Attribution 4.0 International License.