An Investigation of Grice's Cooperative Principle in an Interview with Ishaq Dar
A Pragmatic Analysis
Keywords:
Gricean Maxims, BBC Interview, Ishaq Dar, Pakistani Politician, Pragmatic Analysis
Abstract
This paper investigated the various ways and structures by which legislators and politicians (during political discussions) disregard the Cooperative Principle (CP) in their communication. The interview of Ishaq Dar with the BBC, held in December 2020, was selected to analyse by applying Grice's (1975) four maxims to how politicians show uncooperativeness, as well as being untruthful in their discussion through non-observing the conversational maxims. The quantitative research methodology was used to explore the Grice maxims in Ishaq Dar's interview. The findings of the present study show the politicians flouted or violated the maxims of quantity, quality, relevance, and manner in the interview. The politicians, like Ishaq Dar usually flouted or violated the maxim of quantity to convey their political views to the public since the objective of the party is to convince individuals to decide in favour of them, regardless of whether what they were stating was not related to the posed inquiry in the interview. It would suggest that they had just arranged what to convince the audience regardless of the questions presented to them. Conclusively, political talks are mostly uncooperative, notwithstanding being untruthful to gain the favour of the masses.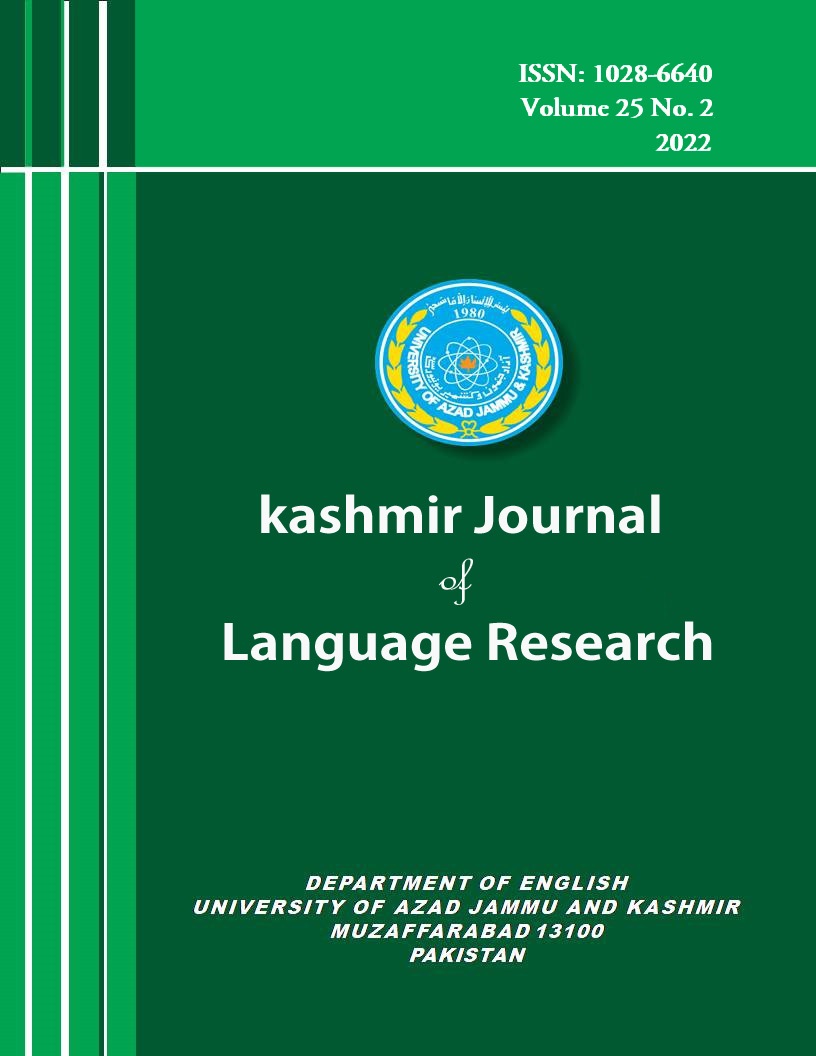 Downloads
License
Copyright (c) 2023 Kashmir Journal of Language Research
This work is licensed under a Creative Commons Attribution 4.0 International License.