A Case Study of The Collaborator
Politics and Poetics: Literary Strategies of Resistance in Post-1989 Anglophone Kashmiri Literature
Keywords:
Resistance, Literature, Politics, Anglophone, Kashmiri Literature
Abstract
The current study seeks to investigate the post-1989 Anglophone Kashmiri Literature from the perspective of the resistance literature. It is argued in this paper that that the literature written in English by the native Kashmiri writers may be bracketed with the wider literary tradition of resistance literature, as it is chiefly charsterised with the essential characteristics of resistance literature. This paper is an attempt to bring to fore the patterns of literary strategies embedded in the literature. In order to do so, The Collaborator, a pioneering work of representative nature of Kashmiri literature in English produced in the post-1989 context has been selected. The analysis will be carried out in the light of the theoretical construct of resistance literature, derived and shaped from the key text titled Resistance Literature by Barbara Harlow. Harlow had extensively mapped the body of resistance literature in different genres ranging from fictional and factual narratives, prison memoirs and resistance poetry, created in various regions of the world. The study transpires that the Post-1989 Kashmiri Anglophone Kashmiri literature is predominantly characterized with the major trends of resistance literature which include the politicization of the narratives, location of narratives in a certain historical backdrop; reclaiming history, proclaiming a distinct cultural identity, the narratives shaped by the conditions, either material or ideological, in which they are produced, blending fiction and fact, demonstrating and representing a shared identity of the community. The presence of these key aspects of resistance literature in The Collaborator suggests that the English literature produced in the post-1989 context is predominant with the major trends of resistance literature, thereby, classifying it to be a form of resistance literature.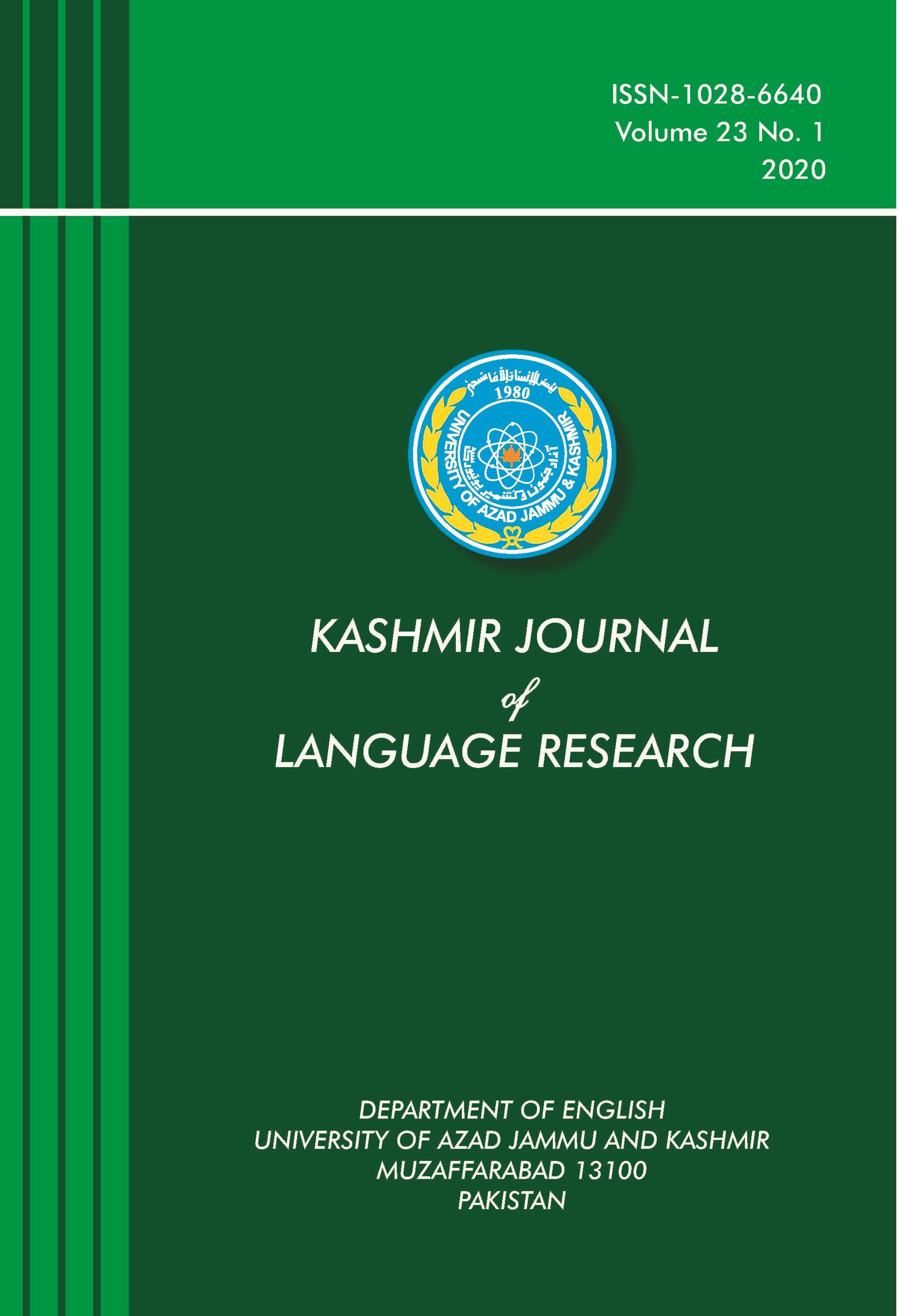 Downloads
Published
2020-09-29 — Updated on 2021-03-21
License
This work is licensed under a Creative Commons Attribution 4.0 International License.