A Critical Discourse Analysis of Research Consultations in Higher Education
A Case of Language Ideological Norm
Keywords:
Critical discourse analysis, Power, Hegemony, Research supervision, Language ideologies
Abstract
This qualitative case study research in ethnography aimed to investigate the notions of power and hegemony in research consultations around the construct of language ideologies. The study selected two MS (Education) research supervisees with their supervisors as two case studies. For the empirical exploration of the notions of power and hegemony in supervision practices, the study used the analytical approach of Norman Fairclough's Critical Discourse Analysis (CDA) (1989; 2003). The findings of the study revealed how language became a source of power relations between the research participants. Language was a major concern in the consultation meetings, which became a source of establishing asymmetrical power relations between the participants. The case two was in a sharp contrast with case one in approach and style of supervision in its flexibility of supervision.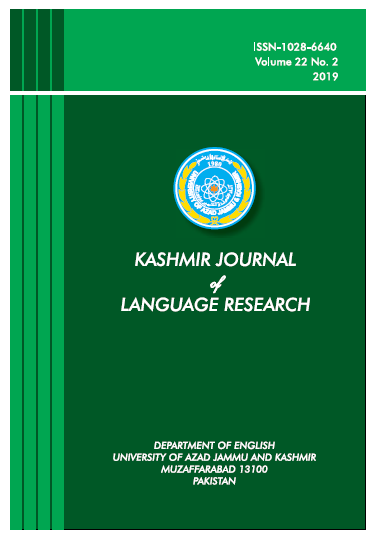 Downloads
License
This work is licensed under a Creative Commons Attribution 4.0 International License.