A Critical Discourse Analysis of the Coverage of Human Rights Violations in Indian held Kashmir
Keywords:
human rights violations; Indian held Kashmir; critical discourse analysis; Pakistani press; Indian press
Abstract
The paper employs Critical Discourse Analysis to analyze the coverage of human rights violations in the Indian held Kashmir. The Critical Discourse Analysis of 12 purposively selected news stories published in The Nation, Dawn from Pakistani press and The Hindu and Times of India from the Indian press is carried out. The main objective of the study is to analyze the dominantly used frames and the choice of lexical items, themes and phrases for reporting the human rights violations in the Indian and Pakistani press. News stories published on the use of pallet guns and human rights violations during the Burhan Wani aftermath were analyzed in light of the Critical Discourse Analysis framework provided by Van Dijk and the theoretical notion of framing. The study concluded that the Indian press used more negative framing in terms of victimizing the Kashmiri demonstrators and positive actor description for the Indian government in terms of justifying the excessive and indiscriminate use of pellet guns. Pakistani press used more positive framing for the coverage of Kashmiri demonstrators and negative framing for the Indian government and Indian Security Forces. The lexical choices of the Indian press were dominated by comparison, victimization, and actor description whereas the linguistic devices of hyperbole, comparison and negative actor description were frequently employed by the Pakistani press.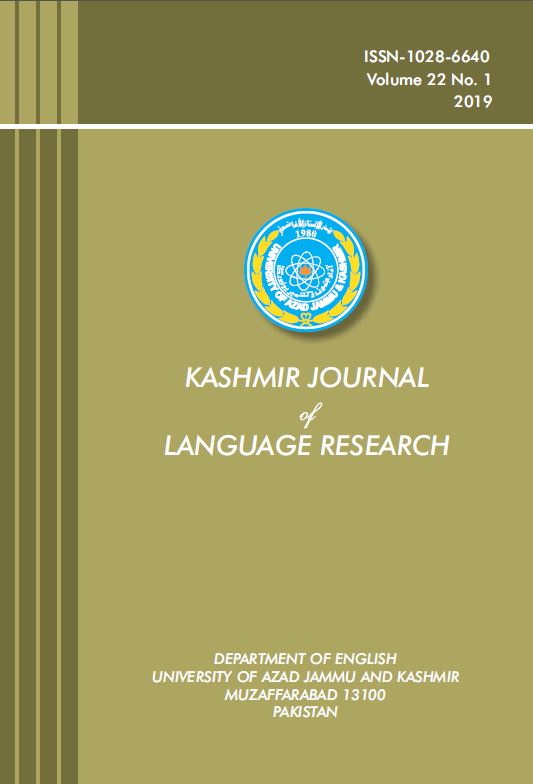 Downloads
License
Copyright (c) 2021 Kashmir Journal of Language Research
This work is licensed under a Creative Commons Attribution 4.0 International License.