A Framework for Developing ESL Learning Materials to Achieve the Targets of the National Curriculum of Pakistan
Keywords:
ESL Skills, Framework, Proficiency, Learning Materials, Curriculum, Communication
Abstract
On account of the present day close international contacts and communication, ESL skills are deemed utmost necessary in every country. The same have been aimed at by the National Curriculum of Pakistan. In this context, this study first assessed the proficiency level of students in ESL skills and later, keeping the needs of the students in view, prepared a framework for ESL learning materials so that the targets of the National Curriculum of Pakistan could be achieved. Thus an achievement test on ESL skills was given to the students of intermediate level. The results of the test indicated that the learning level of the students was very low. Having assessed the students' needs, a large number of findings and views of the researchers and scholars working in the field of English learning materials were collected. On the basis of the understanding developed from these findings and views, a framework for ESL learning materials was developed. If teachers develop activities and teach their students following this framework, the learners may achieve their required ESL proficiency.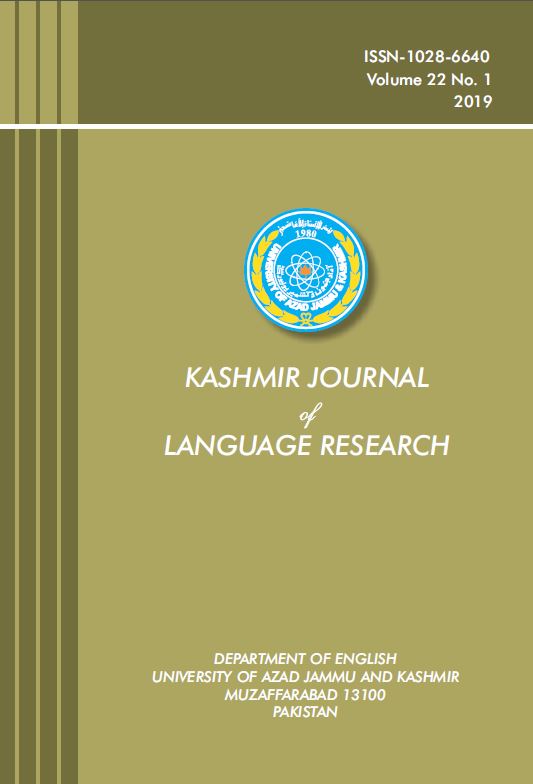 Downloads
License
Copyright (c) 2021 Kashmir Journal of Language Research
This work is licensed under a Creative Commons Attribution 4.0 International License.