A Multidimensional Analysis of Secondary Level Textbooks used in Sindh Board and Federal Board, Pakistan
Keywords:
Linguistic variation, Pakistani English written discourse, Multidimensional analysis; co-occurrence
Abstract
The present attempt analyses Pakistani English written academic discourse (textbooks) used at secondary level in Sindh and Federal boards. Considering first two dimensions (D1 and D2) by Biber (1988), the study will identify the nature of compiled textbooks at secondary level. The Multidimensional analysis approach (MDA) used as a methodological framework. The first two dimensions (D1and D2) from Biber's (1988) multidimensional analysis framework examined in the abovementioned documents using MAT software (version 1.3).The findings showed that the language used in English I by STB is informative while English II by STB is non-informational on D1 and it established that this genre found similar to the official documentation on D1 by comparing it to Biber's work of 1988. Conversely, federal board's English I is non-informational and involved whereas English II found more informative than the genre of STB as the mean scores of the selected corpora is 5.00 and -9.00, respectively. Moreover, STB's English II genre identified narrative considering D2 analysis that are closed to rehearsed speeches like the Federal Board. Additionally, the STB discourse is far more non-narrative than the Federal Board. Henceforth, the findings highlighted that the textbooks applied in Federal and Sindh boards have variable priorities in terms of D1 and D2 of the said methodological framework.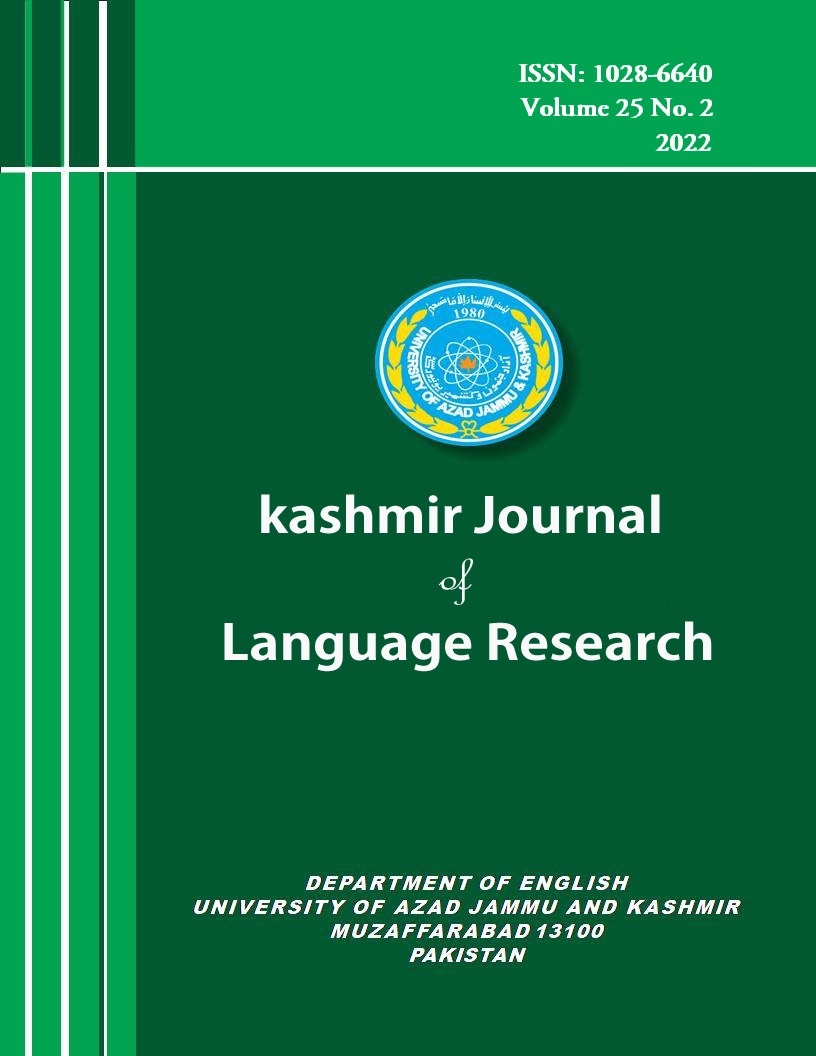 Downloads
License
Copyright (c) 2023 Kashmir Journal of Language Research
This work is licensed under a Creative Commons Attribution 4.0 International License.