The Advent of Digital Media and the Survival of Minority Languages in Gilgit-Baltistan
Keywords:
Digital media, language contact, relexification, language erosion, language shift, language maintenance, language revival
Abstract
This study tries to find out the current state of vitality of the local languages spoken in Gilgit-Baltistan (henceforth GB), Pakistan, especially in the current scenario where social media platforms, mediated with the two dominant languages, i.e., Urdu and English, have completely occupied people from all age groups alike. Data for this study were gathered through a questionnaire developed on Google form containing items both closed-ended and open-ended statements. The questionnaire was distributed among the native speakers of local languages spoken in GB through emails, WhatsApp (groups), and Facebook. Mixed methods research was used in the study to collect and analyze the data from different perspectives to draw a clearer and holistic picture of the phenomenon under study. The findings show that relexification in the local languages of Gilgit-Baltistan is at its peak and words from both Urdu and English are being injected into these languages through education, electronic media and social media. Education and social media have been the most prominent and influential modes of word transfer into the local languages of GB. Furthermore, the dominant languages are gradually replacing the local languages in most of the domains of use, which as a result is compelling these minority languages to recede from every day use. Moreover, the natives consider their mother tongues to be impractical and they do not see any future for and in their mother tongues. The attitude of the natives is not favorable for these waning languages which can be a big hurdle in their maintenance and revival.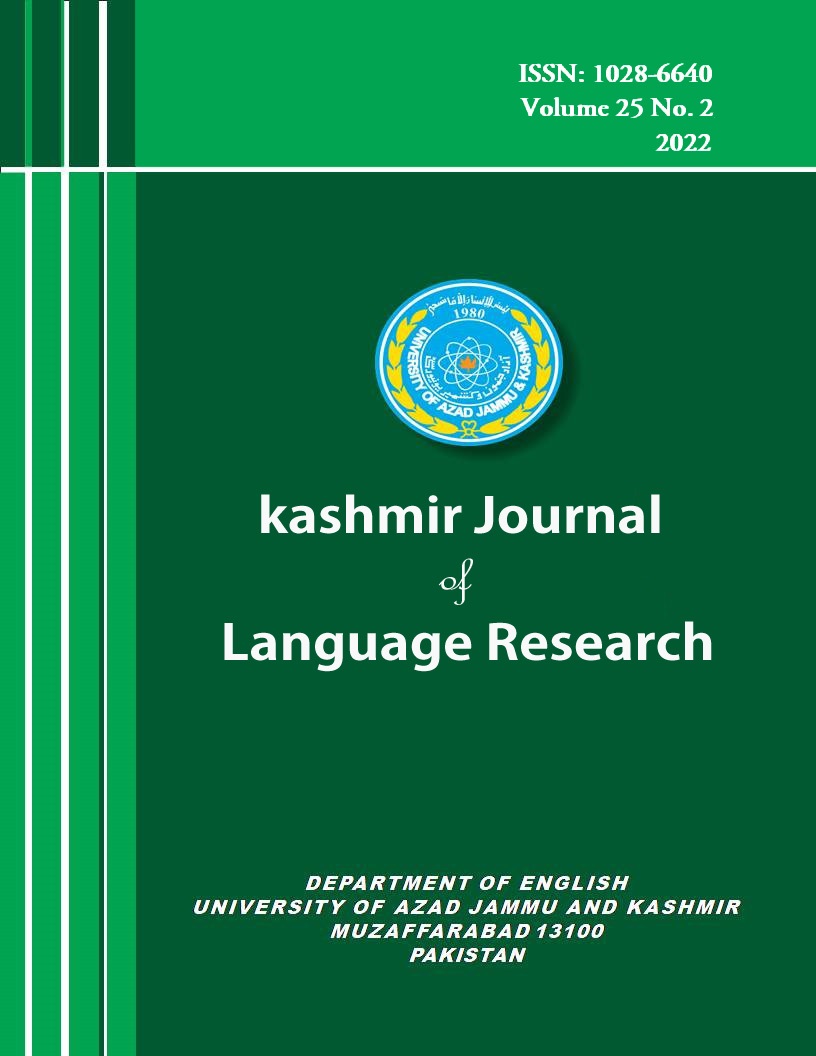 Downloads
License
Copyright (c) 2023 Kashmir Journal of Language Research
This work is licensed under a Creative Commons Attribution 4.0 International License.